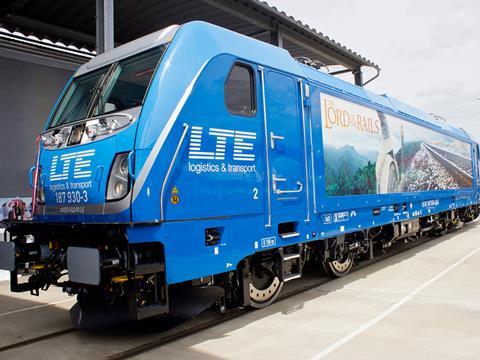 LTE Logistik & Transport has taken delivery of the first Bombardier Traxx AC3 Last Mile locomotive in Austria.
DHL Global Forwarding has completed the first rail delivery from Taichung in Taiwan to Europe for consumer electronics manufacturer Medion. The goods travelled to Xiamen in China by sea and then by rail to Łódź in Poland for distribution in Germany. DHL said this cut the time by a half compared to sea and costs by two-thirds compared to air. China's Belt and Road initiative means DHL expects rail 'to undergo a renaissance for European and Chinese enterprises, particularly those working with electronics and manufacturing hubs along our routes like Taichung and Xiamen', said Steve Huang, CEO of DHL Global Forwarding China, on June 30.
On June 25 the national railways of Russia and China signed an agreement for the joint development of international transport corridors, including upgrading border crossings, running regular scheduled container trains and facilitating cross-border data exchange.
The government of Malawi has awarded Tazara a contract to move 48 million litres of petroleum products over a 12 month period starting in July. Tazara is also in discussion with the Zambian government and a private firm to transport at least 14 million litres of fuel per month from the Port of Dar es Salaam to Zambia and DR Congo.