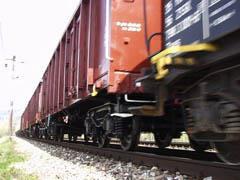 EUROPE: US railway investment and management company Railroad Development Corp announced on January 12 that it had taken a 25% stake in Belgium-based rail logistics company Eurorail.
In 2012 RDC and Eurorail established the equally-owned RégioRail venture, which now operates four feeder services in France. 'Through RégioRail we have developed a high quality partnership with RDC', said Eurorail Managing Director Eric Debrauwere. 'Their entry into the capital of Eurorail is based on shared vision and mutual confidence.'
RDC Chairman Henry Posner III said 'Europe is a challenging and fragmented market but with numerous niches representing opportunity for rail freight', adding that the investment in Eurorail 'represents an additional commitment to the European market based on our confidence in our partners.'
RDC's global portfolio currently includes freight operations in Iowa, Peru and Colombia. Its European interests include German open access passenger operator Hamburg-Köln-Express and UK company Vivarail, which plans to convert ex-London Underground D78 metro cars into diesel multiple-units for use on the national network.