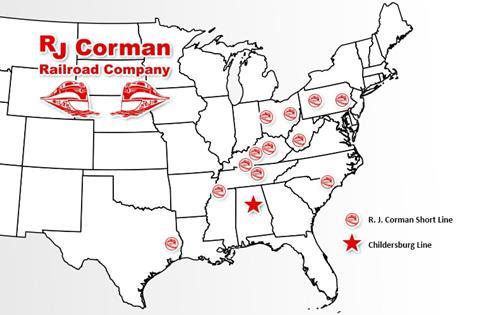 USA: RJ Corman Railroad Co has finalised a long-term agreement to lease a 21 km short line in Coosa Pines, Alabama, from the City of Childersburg Local Redevelopment Authority.
Branded by RJ Corman as the Childersburg Line, the railway carries a diverse range of inbound and outbound freight, serving an industrial park with multiple customers including a paper product producer. The new operator said it planned to partner with elected officials and economic development organisations to attract new industries to the site.
Mayor of Childersburg Ken Wesson said he was 'very pleased' that the line was being operated and maintained by RJ Corman, and thanked previous joint operators CSX and Norfolk Southern for facilitating the transition.
RJ Corman Railroad Co now operates 14 short line railroads in 10 states.