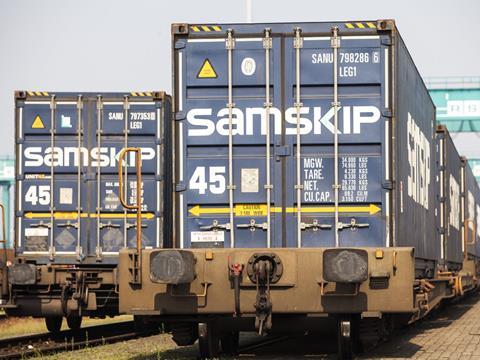 EUROPE: Samskip and Rail Cargo Group are to launch a rail freight service during January linking Curtici near Arad in western Romania with major logistics centres in Sweden.
This will join two existing freight routes to form what the partners say will be the 'first unified rail connection' between Romania and Scandinavia, taking advantage of Samskip's hub at Duisburg in Germany. Shipments from Romania will take four to five working days to reach Stockholm, and the initial service of four round trips per week between Curtici and Duisburg is expected to be increased to five per week later in the year.
Samskip will act as the single point of contact, providing customers with an online portal to manage bookings, monitor shipments and obtain automatic departure and arrival notifications.
'Until now, shippers wanting to transport shipments between the two regions have had little choice but to use road haulage, running the risk of road congestion, delays and unpredictable delivery times', said Frank Gielen, Rail Development Manager at Samskip Van Dieren Multimodal. 'The rail connection offers shippers a more reliable alternative, as well as achieving substantially lower emissions per unit load.'
Max Kindler, Intermodal Business Unit Manager at Rail Cargo Group, said the companies would also be 'the first to offer an end-to-end connection between Turkey and Scandinavia, combining Rail Cargo Group connections between Turkey and Romania, and Romania and Germany, with Samskip's network from Duisburg to various destinations in Scandinavia'. This would offer a high frequencies, 'very competitive transit times and attractive price levels'.