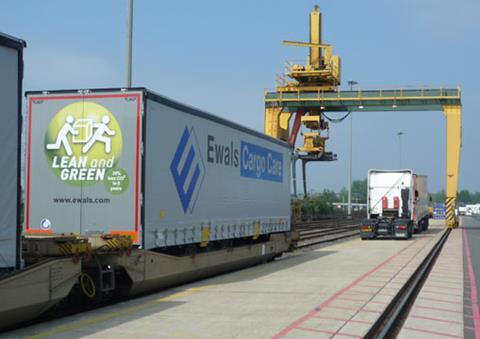 RUSSIA: Russian Railways expects to obtain certification early next year for the operation of piggyback trains in Russia, the CIS and the European Union, RZD Senior Vice-President Valentin Gapanovich told the 1520 Strategic Partnership forum in Astana.
The first deployment is expected to be between Helsinki, St Petersburg and Moscow in the second half of 2013. This follows a series of experimental runs undertaken in 2011.
The feasibility of operating piggyback trains between Kazakhstan, Russia and Belarus is also to be investigated with support from the Eurasian Economic Community.
The potential market for piggyback traffic is estimated at 40 million tonnes per year, including food, consumer goods and industrial products. On international routes, it is hoped that rail would offer faster border crossing times than road transport.
In an effort to reduce the cost of investing in modern rolling stock and to improve the rail sector's environmental performance, a working group has been set up with the Federal Tariffs Service to explore the possibility of offering a 4% to 6% discount on freight rates for customers making use of 'innovative' wagons.