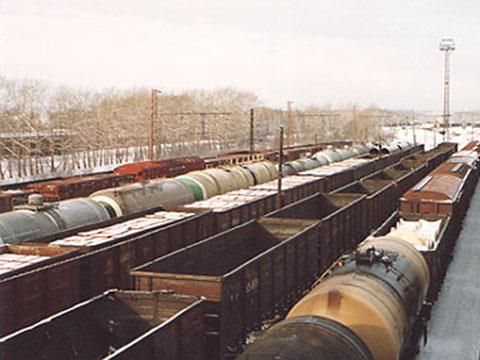 RUSSIA: Russian Railways gave its approval for the creation of the Second Freight Company as a new standalone subsidiary on July 26. The necessary documentation will now be passed to the RZD board for approval.
Second Freight Company will be a national freight operator using its own rolling stock to provide wagonload and bulk services throughout Russia. It will compete with Freight One, which was created as a standalone subsidiary of RZD in 2007. Its authorised capital will be 46·4bn roubles, and RZD expects it to have a 22% share of the Russian rail freight market by turnover in 2015.
Plans for Second Freight Company were announced in May last year. Private operators, leasing companies and freight customers will be able to contribute their wagons to the company, with the aim of consolidating the number of players in the rail freight sector and having at least a 25%+1 share of Second Freight Company's capital held by the private sector. An IPO could follow when market conditions were right.