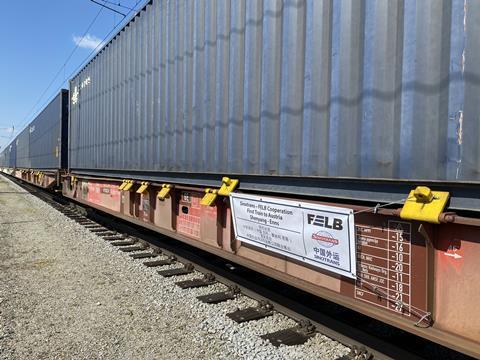 INTERNATIONAL: RZD Logistics and Sinotrans have launched a transit container service from Shenyang in China to Enns in Austria via the Zabaikalsk border crossing between China and Russia.
The first train carrying industrial raw materials left on March 14 and arrived on April 1, managed by Far East Land Bridge on the 1 435 mm gauge routes in China and Europe and by RZD Logistics in the 1 520 mm gauge region.
General Director of RZD Logistics Dmitry Murev said geographical expansion was a priority for the company's container business, which already offers services to Hamburg, Duisburg, Małaszewicze, Warszawa and Milano.