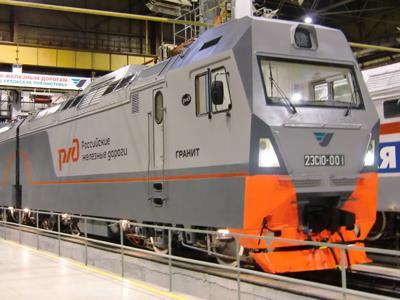 RUSSIA: A letter of intent for Russian Railways to order 675 electric freight locomotives from the Ural Locomotives joint venture of Sinara Transport Machines and Siemens was signed when German Chancellor Angela Merkel met Russian President Vladimir Putin in Moscow on November 16.
Firm orders are to be agreed and contracts signed no later than 2014, with deliveries planned for 2016-20.
In October 2010 RZD ordered an initial 221 twin-section 2ES10 'Granit' 3 kV DC locomotives rated at 8·8 MW locomotives from Ural Locomotives.
'Russia is a huge growth market for rail technology and Siemens is the most successful non-Russian supplier in that market today', said Jochen Eickholt, CEO of Siemens Rail Systems. 'RZD plans to invest some €380bn by 2030 and we wish to remain a reliable partner'.