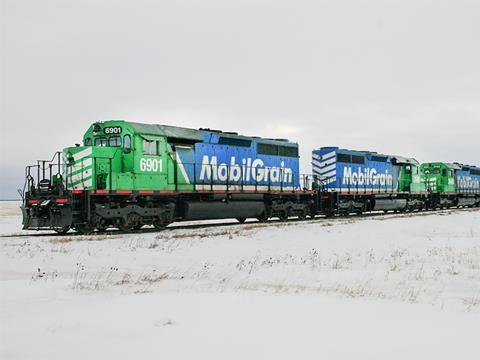 CANADA: Food processing company AGT Food & Ingredients Inc has signed a definitive share purchase agreement to acquire Mobil Capital Holdings, a Saskatchewan-based agricultural processor and exporter which operates the 136 km Last Mountain Railway and 402 km Big Sky Rail short line networks in Saskatchewan, as well as a grain terminal on the Mission River in Thunder Bay, Ontario.
The C$57·5m transaction is expected to close in the fourth quarter of 2015.
'This is an exciting follow-on acquisition to our previously completed investment in bulk loading and handling assets of West Central Road & Rail announced in June 2015', said Murad Al-Katib, President & CEO of AGT.
'Rail transportation and loading infrastructure are essential elements to the competitiveness of our legacy segment, especially in the current global supply and demand environment', added Al-Katib. 'The ability to control our logistics chain with ownership of rail logistics assets and short line rail infrastructure and equipment servicing our handling assets, we feel, allows AGT to create a competitive advantage over time.'