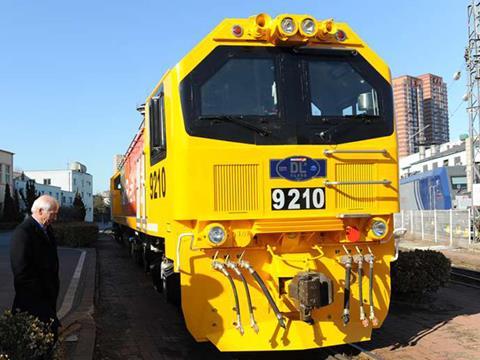 NEW ZEALAND: The first of the second batch of CNR Dalian diesel locomotives ordered by KiwiRail was rolled out at the Chinese factory on March 13.
KiwiRail ordered an initial 20 Class DL locomotives in September 2009, in CNR's first order to supply diesel locomotives to a western country. Powered by 2·7 MW MTU engines, the locomotives were delivered in 2010-11.
KiwiRail placed an order for a further 20 locomotives in June 2011. These are expected to enter service from July this year, and a third order may follow.
The latest locomotives incorporate some changes based on experience with the first batch, which CNR Dalian says are now achieving significantly higher levels of reliability than specified in the contract.