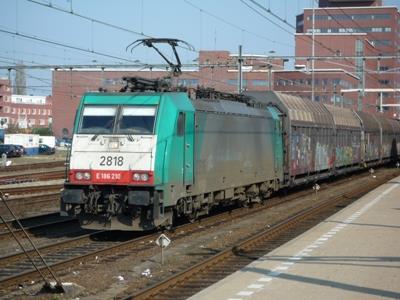 BELGIUM: National rail freight operator SNCB Logistics has selected Quintiq and Ab Ovo to deliver a new resource planning and operations management system to co-ordinate its business over the coming year. Under a contract announced on May 11, the long-term planning functions are due to go live towards the end of this year, with real-time operations management in place at the beginning of 2012.
'SNCB Logistics is going through a profound restructuring', says CEO Geert Pauwels, noting that the company began trading as an independent international operator within the SNCB group on February 1. 'We have already achieved important results in terms of quality and productivity, but we needed an integrated IT system that permits us to synchronise the planning of all processes and resource utilisation. The company has therefore decided to adopt Quintic software with rail-specific functions implemented by Ab Ovo.
The new system will support the full resource planning cycle, from long term planning to real-time operations management, covering the scheduling and deployment of main line and shunting locomotives, drivers and ground staff. As well as supporting decision making and rescheduling, the tools will integrate current planning methods with the wider management of the SNCB Logistics organisation, facilitating collaboration between various departments.
With a fully-configurable architecture, the system can be tailored to meet specific customer requirements, including constraints such as route knowledge and certification of individual drivers, track access and locomotive compatibility, labour regulations and driver shift preferences. It will interface with SNCB Logistics' human resources, asset management and order management processes, as well as Infrabel's infrastructure management system.