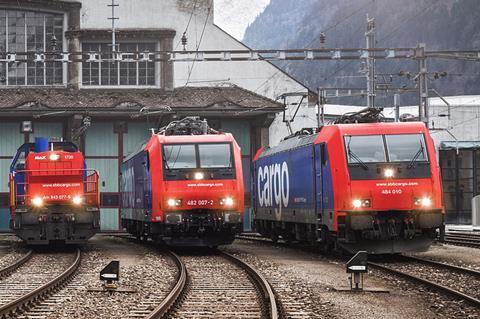 SWITZERLAND: Swiss Combi's purchase of a 35% stake in SBB Cargo AG was approved by the country's Competition Commission on April 2. The transaction for an undisclosed sum had been agreed last September but awaited the Commission's assent.
Swiss Combi consists of four companies in the road transport and logistics sector: Planzer Holding AG (40%), Camion Transport AG (40%), Galliker Holding (10%) and Bertschi AG (10%). SBB AG retains a 65% majority holding.
Commenting on the deal, SBB Cargo said that the partnership would strengthen its position in the wagonload and intermodal businesses. 'The competitiveness of rail in the customers' logistics chain will increase further, and the different modes can be used to play to their strengths', it noted. It would continue to serve all existing customers and seek to win new ones and improve load factors.
SBB Cargo International AG was excluded from the deal. Now that the transaction has been approved, SBB Cargo International becomes a business overseen directly by SBB AG.
The Competition Commission expressed some concern that SBB Cargo AG would have a dominant position in intermodal transfers in the Gossau-St Gallen area but ruled that this would not lead to unfair competition.
SBB Cargo AG carried around 29∙8 million net tonnes of freight in 2019 and claims a market share of 16%. In financial terms it broke even in what it said was a very challenging year during which turnover in wagonload traffic fell by 6%, in single wagonload traffic by 6∙1% and in the trainload business by 4∙3%.
This month's annual general meeting of SBB Cargo AG is expected to see a new management board elected. It will have five members and be chaired by Eric Grob as an independent member; other members are SBB Chief Financial Officer Christoph Hammer and Nicolas Perrin, who takes over from former SBB CEO Andreas Meyer. Swiss Combi will contribute two members: Nils Planzer and Josef Jäger. Désirée Baer has been CEO of SBB Cargo AG since March 1.