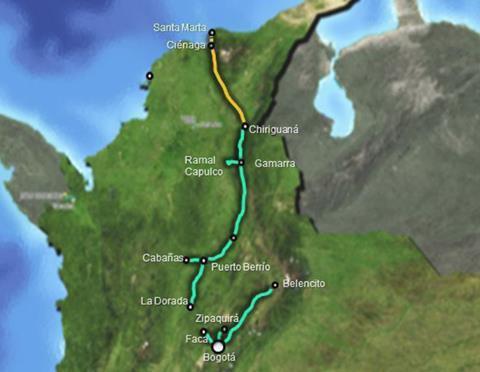 COLOMBIA: National infrastructure agency ANI has begun tendering for a contract worth up to 720m pesos to operate the 257 km Bogotá — Belencito route. Proposals are due to be submitted by 10.00 on February 7.
Bidders are expected to include Dracol Líneas Férreas which has operated the 914 mm gauge route under a contract which is due to expire on February 28. According to Operations Director Luis Fernando Sánchez, traffic has included cement moving from Belencito to Bogotá, while passenger services have been operated to carry students from Bogotá to universities in Zipaquirá.
Dracol also hopes that the 80 staff currently at work on the railway will transfer to the replacement operator under the new contract which starts in March.