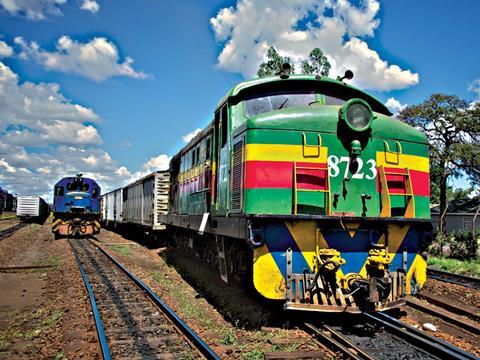 KENYA: The termination of Rift Valley Railways' concession to operate the Kenyan section of the metre gauge Kenya – Uganda railway network has been agreed 'by joint consent' after the high court in Nairobi backed Kenya Railways' attempts to end the contract.
KR had sought to end the concession in the belief that RVR had not complied with the terms of the 25-year contract, which was signed in January 2006 and restructured in 2011. Discussions between RVR and KR had been underway since January this year in an attempt to resolve the dispute.
The metre-gauge network also faces competition from the Chinese-backed Standard Gauge Railway which was inaugurated between Mombasa and Nairobi in May.
'RVR defaulted in its payment of concession fees, rent and other key performance indicators under the concession agreement', KR Managing Director Atanas K Maina told local media. 'The government will not be paying them anything since they are the ones in default.'
Following the court's decision, Maina and RVR Chief Executive Isaiah Okoth issued a joint statement on July 31 announcing the formation of a committee to engage with stakeholders to ensure service continuity and to manage the 'seamless' handover of operations and the concession's assets. The handover was expected within 30 days.
The majority shareholder in RVR is Qalaa Holdings, formerly known as Citadel Capital. The Egypt-based energy and infrastructure group has classified RVR as a discontinued operation since the first quarter of 2016, and said the transfer of the concession would therefore not have a negative impact on its consolidated financial statements.
RVR said it wanted to assure employees, customers and stakeholders of its 'commitment to ensure a smooth transition and continue operations' as the process 'moves forward to its logical conclusion.'