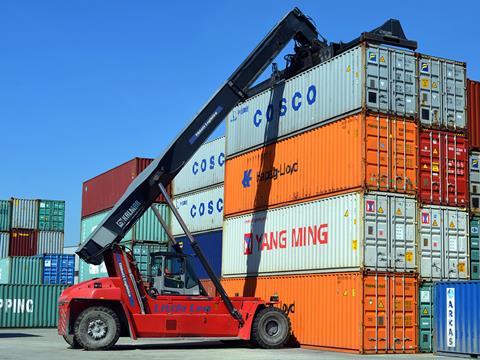 ROMANIA: Tibbett Logistics is to make a 'substantial six-figure euro' investment this year to enhance its București International Rail Freight Terminal, which it says is the only privately operated open-access rail container terminal in the capital. This follows a significant increase in freight volumes handled at BIRFT, with five block trains a week now operating from the site.
The company's plans include the acquisition of a third Kalmar/Cargotec mobile container handler, and satellite tracking of all mobile handling equipment. Tibbett is also working with the site owner on a third phase of expansion which will add 10 000 m2 of storage space.
Freight volumes increased by 36% in 2016, driven by the import of containerised automotive materials and retail goods through the port of Constanța. Tibbett expects further growth of up to 30% this year.