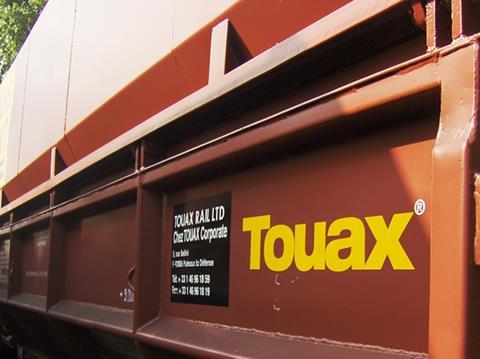 EUROPE: Leasing company Touax announced on December 21 that its Touax Rail subsidiary had acquired approximately 2 000 wagons from GE Rail Services GmbH, GE Capital Rail Services Ltd and GE Capital Rail Ltd.
Touax said the vehicles it had acquired were 'complementary' to those it already manages; they include open wagons, aggregate hoppers, steel coil wagons, sliding wall wagons for the transport of palletised and white goods and intermodal wagons for containers and trailers.
The acquisition was financed by a consortium of investors through a special purpose company. Debt financing was provided by ING Bank and DVB Bank as mandated arrangers, with ING Bank as agent and security trustee.
'This transaction increases the wagon fleet under Touax management by 23%, establishes its position in the UK and strengthens continental Europe', said Fabrice Walewski, Managing Partner of Touax group. 'The addition of this fleet enables Touax to offer a larger diversification of wagons to better serve transport and logistics operators as well as industrial customers. Our clients will benefit from the operational and technical expertise of an enlarged team comprising Touax and former GE Rail Services staff.'