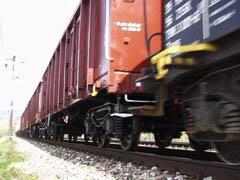 FRANCE: TPCF Fret became the first local freight operator (opérateur ferroviaire de proximité) to commence operations on July 27, hauling a 64 tonne consignment of dolomite rock over the 7 km from Cases-de-Pène to Rivesaltes.
At Rivesaltes on the main line between Perpignan and Narbonne, trainloads are marshalled by Fret SNCF for onward movement to Sweden.
Operating tourist trains on the 61 km Rivesaltes - Saint-Martin-Lys route since 2001, TPCF was granted a safety certificate on May 19 2010. It has a fleet of four ex-SNCF Bo-Bo diesel locomotives to haul consignments from local quarries; industrial minerals supplier Imerys has been involved in this project since its inception.
The creation of OFPs is one of eight key strategies in the programme to revive freight unveiled by the government on September 16 2009. It is hoped that lower-cost wagonload operations will help capture and retain traffic otherwise being lost to road.