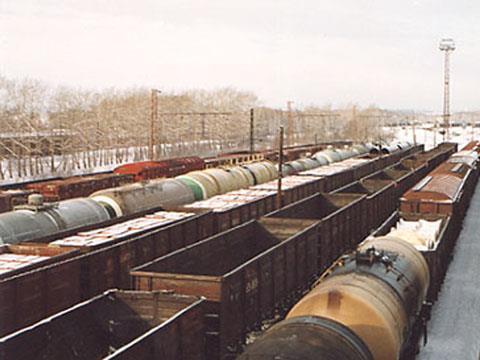 RUSSIA: Trading in shares in Russian Railways' intermodal subsidiary TransContainer began in London and Moscow on November 12, following an initial public offering which raised US$400m through the sale of 35% minus 2 shares. Allowing for debt this implied an enterprise value of US$1·32bn.
'We are very pleased that the first IPO of a subsidiary of Russian Railways has been positively received by international investors', said RZD President Vladimir Yakunin. 'We view this as a strong gesture of their support for the ongoing reform of the Russian railway transportation sector. RZD warmly welcomes new shareholders of Trans-Container and will continue to support Trans-Container's business in Russia and abroad.'
TransContainer CEO Peter Baskakov said the listing 'is an important strategic step', providing access to the international capital markets.
JP Morgan, Morgan Stanley, and Troika Dialog acted as joint global co-ordinators and bookrunners for the IPO, with TKB Capital as a co-bookrunner.