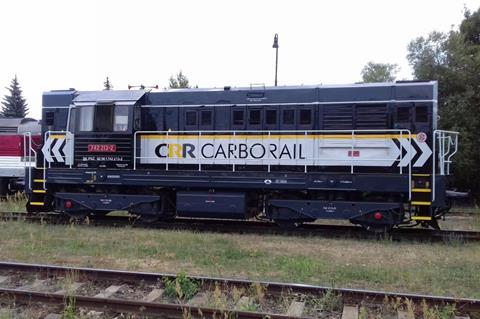 SLOVAKIA: VTG Rail Logistics has strengthened its presence in central Europe with the signing of a deal to acquire a majority stake in Carbo Rail, subject to regulatory approval.
VTG Rail Logistics will take responsibility for the operational management and strategic development of Bratislava-based Carbo Rail, which was formed in November 2016 through the merger of Carbosped and Rail Sped and now has 25 locomotives and 150 staff.
Head of VTG Rail Logistics Europe Günther J Ferk said the Slovakian company was an ideal addition to its corridor strategy, which aims to offer customers a single source of transport and traction services, and to eliminate the need to swap locomotives at international borders.