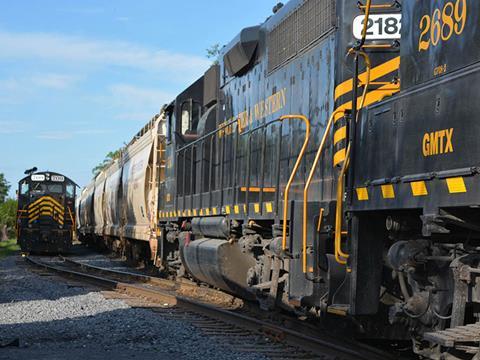 USA: OmniTRAX announced on September 11 that it had completed its previously-announced $105m acquisition of Winchester & Western Railroad from minerals company Covia Holdings Corp.
Class III railway W&W has two divisions totalling 160 km, with an 85 km route in the Shenandoah Valley connecting Maryland, West Virginia and Virginia and a separate 75 km network in southern New Jersey.
OmniTRAX said the acquisition would expand its short line portfolio into key distribution locations in multiple east coast markets.
'We are pleased to finalise this strategic transaction and appreciate the extensive work and due diligence invested to reach this moment', said CEO Kevin Shuba. 'Our initial outreach with the Winchester & Western team, existing customers and local partners reaffirms our belief in the opportunity this acquisition represents.'
BMO Capital Markets Corp acted as financial adviser to Covia, with Hinckley, Allen & Snyder as legal counsel.