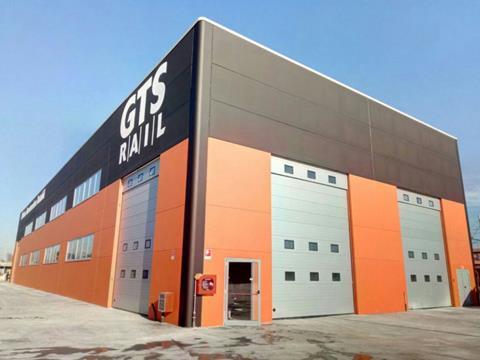 InterRail of Switzerland is expected to launch a service carrying containers by rail between China and the UK in January, aiming to compete with air freight for higher-value consignments such as automotive parts and electronic goods. DB Cargo UK would provide haulage from Calais to Barking, according to CEO Hans-Georg Werner.
Freight operator GTS Rail has opened a €3·5m rolling stock maintenance workshop at Bari which it says is the first in Italy to be 100% privately financed.
Lithuanian Railways operated a 1 900 m long train of 136 empty wagons from Vilnius Vaidotų yard to Klaipéda on December 9 to test the possibility of running longer trains. This could double capacity without needing additional staff, but would require detailed scheduling to avoid obstructing other trains.
Following the insolvency of Rush Rail, Hector Rail has taken over at short notice a five-year contract to transport timber to mills in central Sweden for Trätåg. Hector Rail plans to deploy new Siemens Vectron electric locomotives currently on order which would be able it to haul longer and heavier trains. They would also have last-mile off-wire capability and remote control for use at the terminals.
The European Commission has approved a €255m Italian state aid programme open to all rail freight operators which aims to encourage modal shift from road to rail for environmental reasons. The support will be based on a reduction in infrastructure charges and external costs borne by rail compared to road.
Duisport Rail and Chemion Logistics have signed a co-operation agreement aiming to make better use of their industrial and regional rail freight resources.
United Transport & Logistics Co has launched a regular weekly container service between Chongqing and Hamburg. UTLC now offers 30 regular routes, and says west to east loads now accounts for 50% of the operations, enhancing overall rolling stock utilisation and efficiency. 'Our objective is to foster growth of this traffic and to find new growth points in partnership with European companies', said UTLC President Alexey Grom.
OmniTRAX's Brownsville & Rio Grande International Railway is to operate rail services to a grain handling facility at the Port of Brownsville in Texas which is being brought back into use by West Plains Grain.