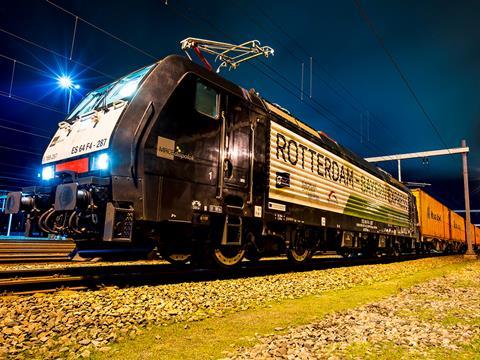 TX Logistik has created a department to offer short-notice spot transport, initially focusing on the block train market. The company said container ships are becoming larger and have to be handled at short notice, while a period of low water in the River Rhine had also created demand for rail transport. 'Often a spot business develops into a regular business', said Christian Runkel who heads the new department.
Russian defence and rail equipment manufacturer Uralvagonzavod has agreed to sell its UVZ Logistic freight transport business to TRINFICO Investment Group.
Canadian Pacific has launched a campaign seeking to be able to use video and voice recorders in locomotive cabs 'to proactively improve safety'. Current Canadian regulations allow inward-facing cameras to be used only by the Transportation Safety Board for post-incident investigation. 'This is a preventative, proactive, behaviour-changing tool the industry should have been allowed to use years ago', said President & CEO Keith Creel on February 15. Opponents have expressed concerns over privacy and the use of recordings for disciplinary purposes.
On February 6 leasing company Atir Rail ordered further Zacns 45 calcium carbonate tank wagons by exercising a 15m kuna option on a 23m kuna contract which had been signed with Đuro Đaković Specijalna Vozila of Croatia on January 3.
Bashneft of Russia has awarded a contract for the transport of 11 million tonnes of petroleum products to Transoil, which will lease 7 800 tank wagons from SG-Trans which held the previous transport contract.
On February 6 Pakistan Railways rolled out the first batch of 20 hopper wagons assembled locally using components supplied by CRRC Shandong under a contract signed in early 2016 which covers total of 1 405 vehicles.