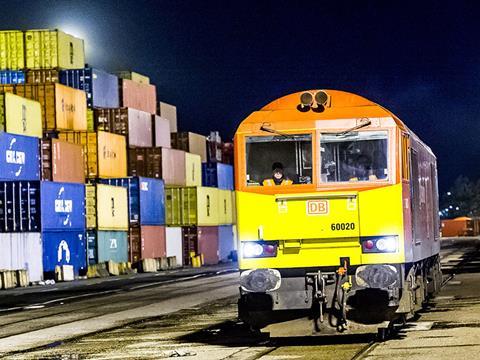 A study commissioned from consultancy HTC by rail freight associations ERFA and NEE and combined transport association UIRR has estimated that the economic impact caused by the tunnel collapse at Rastatt in Germany last August was €2·04bn. The tunnel collapse blocked the strategically important Rhein Valley main line for several weeks.
DB Cargo UK and Peel Ports are to co-operate to launch a container service from the Port of Liverpool to Mossend near Glasgow on May 8. The three times weekly services will run loaded in both directions, with commodities including Scottish shortbread for export to the USA.
UK-based freight forwarder Davies Turner has launched an export-focused less than containerload service between Dartford, southeast England, and destinations in China. The service uses road haulage between Dartford and Hamburg, where the shipments are loaded onto a weekly rail service to a hub at Wuhan which serves as a base for local distribution. Davies Turner says that the service builds n a successful import service also using rail between China and Germany. The forwarder expects the route to offer transit times around 14 days shorter than those offered by ocean shipping.
Cemex UK has contracted Victa Railfreight to provide shunting services at its Dove Holes site near Buxton in northwest England.