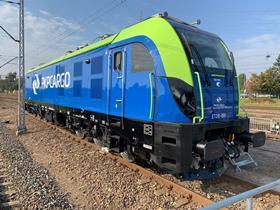 PKP Cargo has ordered 220 container wagons from Greenbrier Europe for 126m złoty.
Laude Smart Intermodal has selected sole bidder Siemens to supply one four-axle multi-system locomotive.
An experimental longer train with 70 wagons has operated between Korgas in China and Altynkol in Kazakhstan as part of a programme to improve efficiency at the border crossing. Traffic between Korgas and Altynkol totalled 2·5 million tonnes in the first nine months of this year, an increase of 56% on the same period in 2018, while traffic in the opposite direction was up 54% at 390 000 tonnes.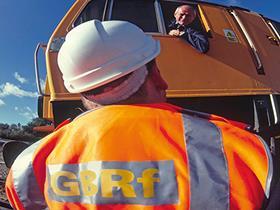 GB Railfreight has announced a seven-year deal to operate an average of nine trains/week to move cement from Hanson Cement's Ketton and Ribblesdale works to terminals at London King's Cross, Avonmouth (Bristol) and Mossend (Glasgow).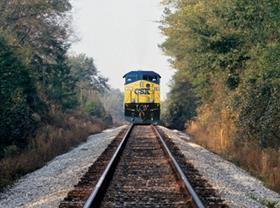 CSX Intermodal Terminals is now using Tideworks Technology's terminal operating system to manage containers, wagons and lorries across all 31 of its sites, after the system went live at Bedford Park in Chicago. 'We first selected Tideworks for our greenfield and highly-automated Northwest Ohio Terminal in 2009', said Gary Van Tassel, director of Operations Planning & Network Design. 'As we continued to see operational improvements with the conversion to Tideworks, we made the decision to partner with Tideworks across our entire intermodal network.'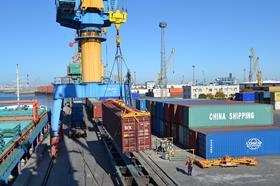 A Xi'an – Kazakhstan – Azerbaijan – Georgia – Istanbul (Halkalı) – Praha container service has been lanched, taking 20 days to cover 8 500 km and 10 countries. The inaugural service had 42 containers carrying electronics. KTZ said traffic on the Trans-Caspian International Transport Route grew 67% in the first nine months of the year, supported by Kazmortransflot Maritime Shipping's weekly sailing from Aktau to Baku. 'This is a strategic direction of KTZ's activities and is aimed at using the transit potential of Kazakhstan', said P Sokolo, KTZ Deputy Chairman responsible for logistics.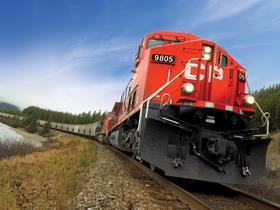 Canadian Pacific Railway has announced record Q3 revenues of C$1·98bn, up 4% on last year, and a record-low quarterly operating ratio of 56·1. 'After a record second quarter that included strong operating metrics including train speed and terminal dwell, we continue to see those performance measures be improved upon', said President & CEO Keith Creel on October 23. 'Our operating model allows us to quickly adapt in a changing environment. By controlling our costs real-time, we continue to drive margin improvements. While we now expect low-single digit volume growth for the year, we remain confident in our guidance to deliver full-year double-digit adjusted diluted EPS growth.'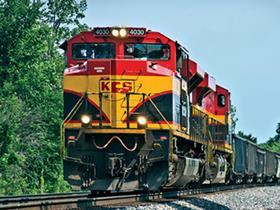 Kansas City Southern reported record revenues of $747·7m for Q3, up 7% from Q3 2018. The adjusted operating ratio of 60·7 was a 2·70 point improvement over last year. 'These results are a testament to our employees' hard work, and dedication to improving operational performance and customer service', said President & CEO Patrick J Ottensmeyer on October 18. 'We are very pleased with our progress towards implementing precision scheduled railroading principles. Notwithstanding this exceptional performance, we expect to continue optimising our cost profile while delivering superior customer service and shareholder value.'