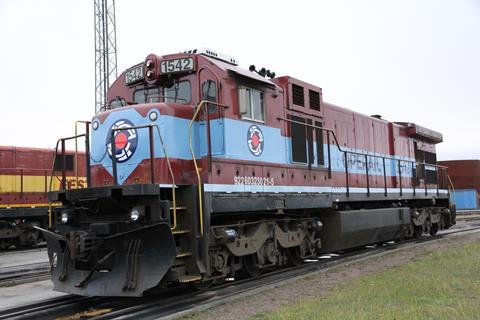 Estonia's Operail has begun operating some freight services without an assistant accompanying the driver. This follows modifications to an initial loco, with four more to follow this year. 'This is a very big step towards making rail freight more efficient', said Chairman Raul Toomsalu. 'During the project preparation phase, we installed automatic fire extinguishers on the locomotives, upgraded their onboard alarm system and installed cameras to improve the driver's field of vision. Single-person operation is common practice for passenger trains and is a widespread practice for freight services in Europe. Now it is also our new standard.'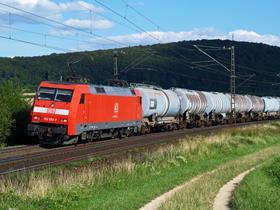 CEO of Berlin transport authority BVG Dr Sigrid Nikutta is join the Deutsche Bahn AG management board on January 1 in a newly-created role with responsibility for freight. She will also be Chair & CEO of DB Cargo, having worked for its forerunners in 2001-10. 'There is a lot of work to do in freight transport if we are to meet the company's ambitious goals', said supervisory board Chairman Michael Odenwald on November 7. 'Restructuring the management board will give Dr Nikutta the decision-making flexibility she will need.'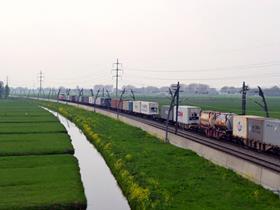 The European Commission has approved a €22·2m state aid scheme in the Netherlands which will support the updating of ERTMS equipment on 99 locomotives used on cross-border freight services. 'The Dutch scheme will contribute to the deployment of ERTMS and to the creation of a Single European Railway Area', said Margrethe Vestager, Commissioner in charge of competition policy, on November 5. 'It will improve the competitiveness of European railways and foster the shift of freight traffic from road to rail, in line with the EU's environmental and transport objectives, without unduly distorting competition.'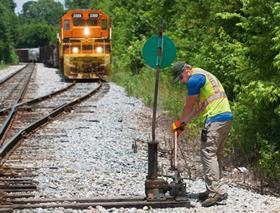 Genesee & Wyoming's North Carolina & Virginia Railroad has completed a $11·6m project to upgrade its 90 km network to handle 130 tonne wagons, supported by a $5·8m federal Transportation Investment Generating Economic Recovery grant and funding from North Carolina's Department of Transportation.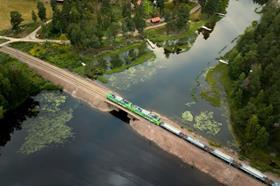 Nordea has advised Sweden's Green Cargo on developing a framework for green financing, with the CICERO research institute giving it the highest rating of dark green. 'This makes it possible to broaden our platform for green financing and, together with our financiers, contribute to improved environmental performance and sustainable logistics', said Lars Öquist, head of finance at the freight operator. 'The ambition is that in the future we will be able to link more sources of funding to the green framework.'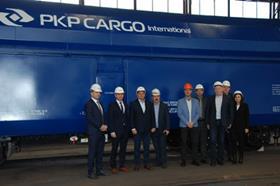 PKP Cargo International, formerly known as Advanced World Transport, has taken delivery of the first 10 Type Falls wagons to be repainted with its new branding at PKP CargoTabor's Kluczbork workshop. 'I hope that our rolling stock in new colours will help strengthen the company's business position on the international stage', said PKP International President Maciej Walczyk.
OmniTRAX has become the first short line operator to join the American Chemistry Council's Responsible Care partner programme, committing to the chemical industry's environmental, health, safety and security performance initiative.