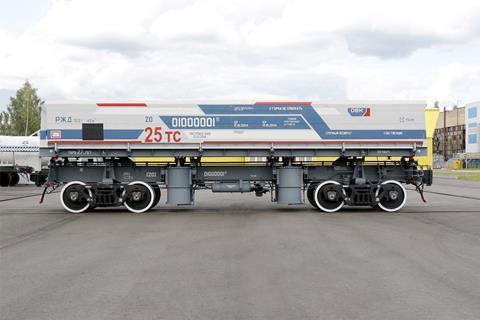 United Wagon Co is to supply a second batch of 20 dump cars to BrIK by the end of 2020. The Type 32-6982-01 cars will be used to transportation and bulk and lump mineral cargoes for the mining and construction industries.
Hector Rail and the Södra Skogsägarna association have signed an agreement for the transport of round wood to pulp and saw mills in Sweden for five years from December 2020.
Rail Cargo Group, Port of Baku and Cabooter Logistics Hub Venlo have signed a MoU to jointly develop traffic on the Southern Silk Road route between Asia and Europe via the Caspian Sea. This route avoids the congested Brest border crossing between Belarus and Poland.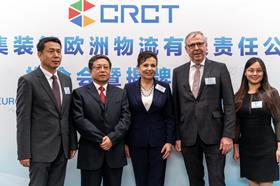 China State Railway Group company CRCT has opened a subsidiary in Duisburg. CRCT Europe Logistics GmbH will use Duisburg's location to expand its strategic co-operation with partners, according to CRCT President Jiyi Zhang.
RZD Logistics has transported a 40 ft test container for Nippon Express Co from Hamburg to Yokohama via the Trans-Siberian LandBridge. The container travelled by rail to Vladivostok, from where it was shipped by sea to Yokohama; the whole journey took 22 days.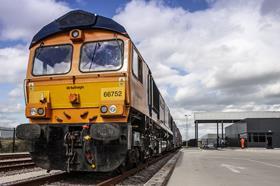 GB Railfreight has introduced a service from the iPort Rail site at Doncaster to Felixstowe that runs five days a week. 'This service, our second to Felixstowe and fifth to be launched within a 13-month period, marks an exciting new chapter in our journey, further solidifying our role as a major gateway for national and international cargo flows', said iPort Rail Managing Director Steve Freeman.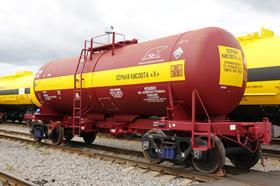 Polar Freight Co has awarded United Wagon Co a contract to supply 150 Type 15-9545 sulphuric acid tank cars with 25 tonne axleload bogies and a capacity of 77 tonnes or 44 m3. The wagons will be leased from the Ural Bank for Reconstruction & Development, with delivery scheduled by the end of the year.
Rumo has signed an agreement for VisioStack to provide data management and analytics services. VisioStack will use its RailLinks platform to analyse data on track geometry, rail wear, drone imagery, and video.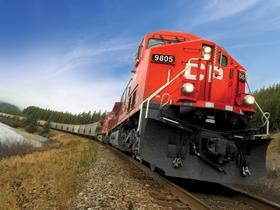 Canadian Pacific said that it transported more Canadian grain and grain products in November 2019 than in any month in its history, with 2·74 million tonnes moved.
Felbermayr Group subsidiary ITB has delivered a 32-axle heavy transport rail vehicle to Spedition Kübler's Mannheim site. Commissioning is scheduled for mid-2020.