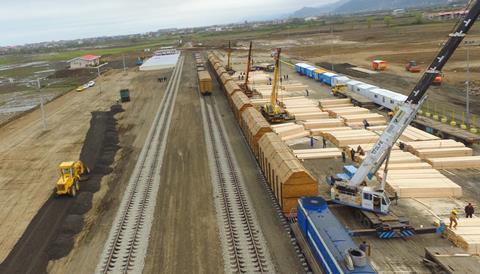 Last year 363 842 tonnes of freight passed through the Astara rail terminal on the Azerbaijan–Iran border which opened in February 2018. This was up from 263 976 tonnes in 2018. Traffic comprised wood products (48%), cereals (17%), construction materials (18%) and other goods including fruit, vegetables and containers (17%).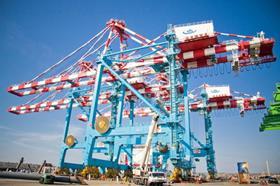 On February 13 ports and logistics group DP World announced that it had agreed to acquire a 51% stake in the TIS Container Terminal at the Port of Yuzhny to the east of Odesa, subject to regulatory approval. DP World said the Ukrainian container market grew more than 20% in 2019, and the terminal has one of the most efficient hinterland railway connections in the region.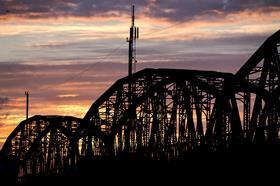 ÖBB's Rail Cargo Group has rebranded its Polish subsidiary Rail Time Polska as Rail Cargo Carrier Poland.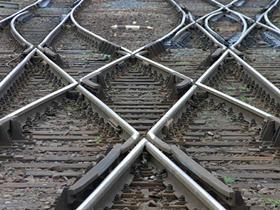 The government of Canada is to provide C$15m for the construction of a 32-track storage yard with a capacity of 1 930 wagons connected to a CN line in Sturgeon County, northeast of Edmonton. 'This investment in the Alberta Industrial Heartland will increase access to transportation, help businesses get more products to market, and support quality and well-paying middle-class jobs', said Minister of Transport Marc Garneau on February 10.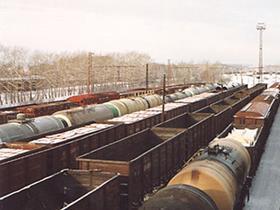 Russia's Brunswick Rail has acquired First Freight Co's fleet of 13 000 tank wagons for an estimated 19bn roubles.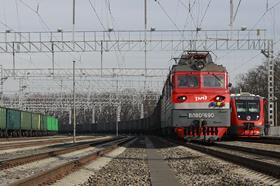 In 2019 Russian Railways allocated 19·4bn roubles for the development and modernisation of rail infrastructure on the approaches to ports in the Azov and Black Sea Basin. This included laying more than 50 km of track and 96 turnouts. The electrification of 124 km of line on the Taman Peninsula was completed.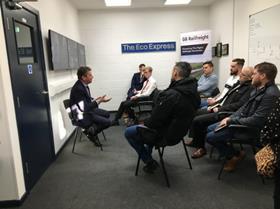 On February 12 GB Railfreight and the UK Ministry of Defence's Career Transition Partnership held a recruitment day to provide military service leavers with an understanding of career opportunities in the rail sector. 'We are on a recruitment drive for new people to join our growing team across the country, and the skillset that military service leavers possess make them great candidates for a career with us', said GBRf Managing Director John Smith.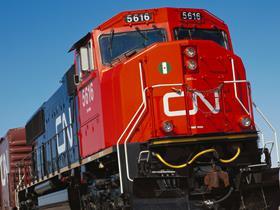 CN has filed a final shelf prospectus with Canadian securities regulators and a registration statement with the US Securities & Exchange Commission for the issuance of up to C$6bn of debt securities in Canadian and US markets over the next 25 months. It expects to use net proceeds for general corporate purposes, including the redemption and refinancing of outstanding debt, share repurchases, acquisitions, and other business opportunities.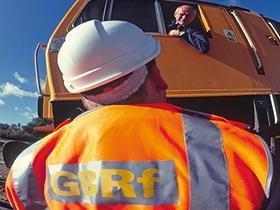 GB Railfreight has begun operating five trains a week each transporting 1 500 tonnes of building and construction waste between the S Walsh & Sons waste transfer station at Cricklewood in north London and FCC Environment's landfill site at Calvert in Buckinghamshire.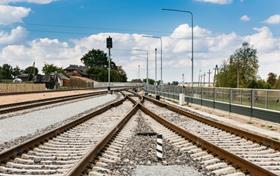 Croatia's Ministry of Defence has awarded Eurorail Logistics a 5·5m kuna contract for the rail transport of military equipment to Lithuania.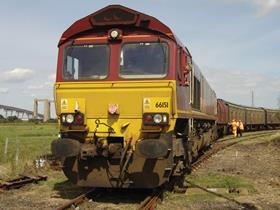 DB Cargo UK has welcomed the government's decision to go ahead with the High Speed 2 project, with Chief Executive Hans-Georg Werner saying t was 'a once in a generation' opportunity to massively bolster rail capacity. 'The existing rail network is heavily congested and the securing of pathways for new traffic is already a major headache for many operators', he said. 'We expect demand for rail freight to continue to rise and the building of the new high speed rail link will ensure we can deliver an even faster and more efficient service for our customers in the future whilst reducing road congestion and our overall environmental impact.'