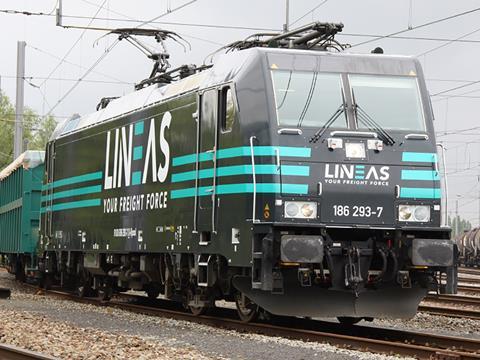 Lineas has joined the European Rail Freight Association. 'We strongly believe that private rail freight players will make the difference in Europe', said Geert Pauwels, CEO of the Belgian freight operator. 'As private companies we have a unique customer mindset to deliver innovative products that convince our customers to shift from road to rail. We look forward to working with ERFA to strengthen the sector and attract investors who will help us grow and realise the modal shift.'
The supervisory board of ÖBB Infrastruktur agreed on February 19 to take a 50% stake in Logistik Center Austria Süd GmbH, which was founded two years ago to promote and develop the Villach-Fürnitz freight terminal as a dry port and hinterland hub for the port of Trieste, to which it would be linked by a customs corridor. The Land of Kärnten owns the other 50%.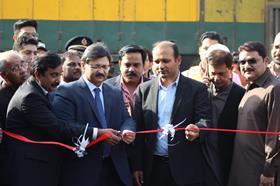 On February 22 Pakistan Railways launched a service carrying goods in transit to Afghanistan from the Pakistan International Container Terminal at the port of Karachi to the Azakhail dry port near Peshawar. An initial service of five trains/month is planned.

Ahead of United Wagon Co's application to the EU Agency for Railways for official certification, Czech company VÚKV has completed several months of testing to ensure TSI compliance of the Sggrs80 six-axle articulated flat wagons developed for DB. UWC's Tikhvin factory has also undergone an audit by Czech notified body VUZ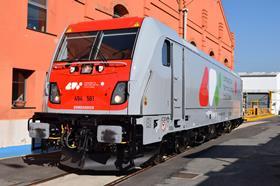 On February 19 Bombardier Transportation handed over the first of two Traxx DC3 electric locomotives with last mile engines ordered by Compagnia Ferroviaria Italiana.
The board of Russian intermodal operator TransContainer has decided to terminate its March 2011 joint venture agreement with Kazakhstan's KTZ under which it holds a majority stake in container terminal company KedenTransService. Viktor Markov has replaced Vyacheslav Sarayev as CEO. The company has called an extraordinary general meeting of its shareholders for March 26.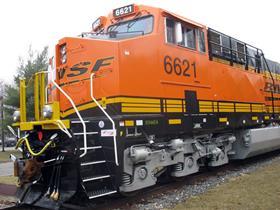 BNSF Railway is to develop the a rail-served logistics centre for North Houston at Cleveland. 'Cleveland is perfectly poised for such a development as it is a vital and important link in our national transportation system', said Mayor Otis Cohn.
Hupac Intermodal is to launch a service carrying P400 semitrailers between Köln and Perpignan on March 16, with five round trips per week. This follows the start in February of a service able to carry P400 semitrailers between Antwerpen and Barcelona.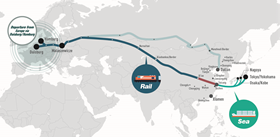 On February 19 Nippon Express Co launched a twice-weekly NEX Ocean-Solution China Land Bridge Europe-Japan intermodal service. This uses rail from Hamburg, Duisburg and Małaszewicze to Xi'an and the Port of Taicang then sea to Tokyo, Yokohama, Nagoya, Osaka and Kobe. Transit time is 26-28 days, compared to 40 days by sea, with costs about 40% lower than rail and sea via Dalian in China.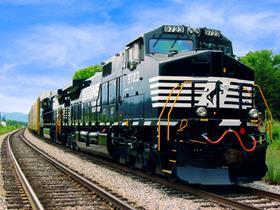 John C Huffard Jr and Christopher T Jones have been elected directors of Norfolk Southern Corp with effect from February 21, with Jones appointed to the audit and governance & nominating committees and Huffard to the compensation and finance & risk management committees. 'Their collective experiences and perspectives in strategic planning and change management in large organisations will be invaluable as we continue to transform Norfolk Southern', said Chairman, President & CEO James A Squires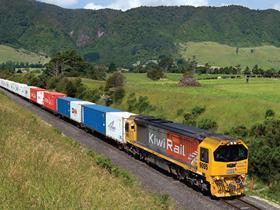 The New Zealand government is to invest NZ$9·6m from the Provincial Growth Fund to develop the Kawerau Container Terminal. 'This will be a welcome new rail hub for the Eastern Bay of Plenty', said KiwiRail Group Chief Executive Greg Miller. 'KiwiRail's role will be to build the new rail siding and to run weekday train services beginning in 2021 between Kawerau and Port of Tauranga. The siding opens the way for containerised exports to travel directly to Port Tauranga from Kawerau. Export containers from Norske Skog, Sequal Lumber and Waiu Dairy will underpin the new train service as well as creating capacity for other exporters in the region.'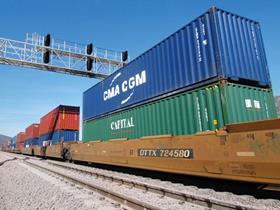 The US Midwest Association of Rail Shippers elected its 2020 officers at its annual winter meeting in January. They are President Stefan Loeb, (Watco); First Vice-President Carrie Evans (Iowa Interstate Railroad); and Second Vice-President Kathy Bathurst (CSX Transportation).