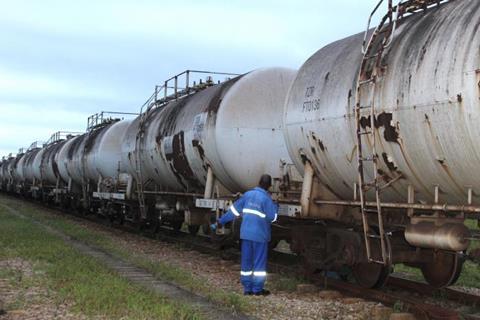 Tanzania-Zambia Railway Authority and Zambia Railways Ltd have delivered an initial shipment of 1·1 million litres of oil from the port of Dar es Salaam in Tanzania to New Kapiri Mposhi in Zambia under an agreement with Delta Energy Zambia which covers up to 6 million litres/month. TAZARA said the 24-wagon train which took four days was the equivalent to more than 40 lorries, which would have taken at least 14 days by road.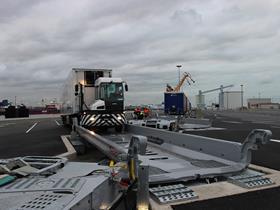 SNCF's rolling motorway business VIIA has launched the VIIA Drive multi-lingual app to save lorry drivers and customers time at terminals and provide real-time information about the availability of semi-trailers. Users can generate a preregistration QR code that gives them access to the platform, and allows them to locate, pick up or drop off the semi-trailer quickly. A geolocation tool and history of drop-offs and pick-ups are also available.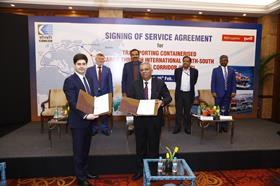 Russian Railways and Container Corp of India have signed an agreement for faster movement of freight over the north–south sea, rail and road corridor between India, Iran, Azerbaijan and Russia. Concor will provide containers and organise local logistics services in India and sea freight to Iran, while RZD Logistics will manage freight handling at the multimodal transfer points and container transport by rail.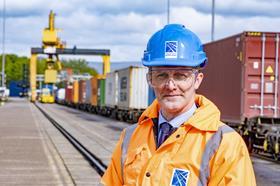 The Scottish Government has awarded Tarmac a £1·49m Freight Facilities Grant to support an expansion of rail operations at its Dunbar cement plant. 'This award is the first Freight Facilities Grant for rail for a number of years and will help ensure that rail remains the key mode of transport for much of Tarmac's operations', said Cabinet Secretary for Transport, Infrastructure and Connectivity Michael Matheson on March 4.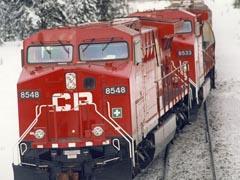 Canadian Pacific is to issue C$300m of 3·05% notes due 2050, with the proceeds to be used primarily for the refinancing of outstanding indebtedness and for general corporate purposes. The joint book-runners for the debt offering are RBC Dominion Securities Inc, BMO Nesbitt Burns Inc, CIBC World Markets Inc and Scotia Capital Inc.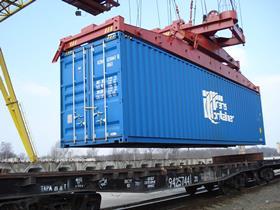 On February 24, TransContainer dispatched the first block train transporting zinc-lead concentrate from the Noyon-Tologoy ore deposit in Russia to China using 62 40 ft containers instead of open wagons. Services are expected to run twice per month.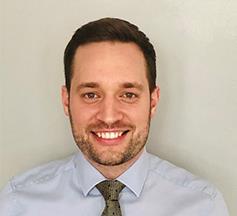 GB Railfreight has appointed Head of Contracts Liam Day as Commercial Director, replacing Lee Armstrong who is joining Associated British Ports.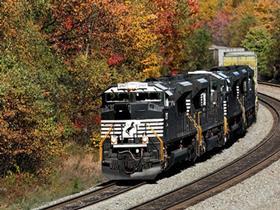 Norfolk Southern Corp has promoted General Manager, Network Operations Center & General Manager Southern Region, Greg Comstock to Vice-President Network Operations; Senior General Counsel Workforce, Properties, Insurance Risk Management Lorri Kleine to Vice-President Law; and Assistant Vice-President Mechanical & General Manager Northern Region Patrick Whitehead to Vice-President Transportation. Josh Raglin, formerly General Manager Facilities, has been appointed Chief Sustainability Officer.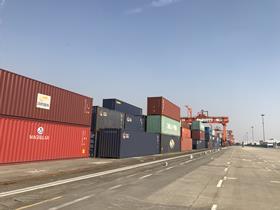 Davies Turner is to restart its fixed-day weekly rail service from China to the UK in mid-March. 'In keeping with normal practice, our Express China Rail Service did not operate during the Chinese New Year holiday break and its suspension has been further extended due to the coronavirus', said Tony Cole, Head of Supply Chain Services. 'With Wuhan, the epicentre of the epidemic, continuing to be under lockdown and the re-opening of factories there recently postponed until March 11, the rail service will now depart from the Xi'an rail hub, directly into Duisburg in Germany. Containers will be then trucked under bond to Rotterdam and transported by ferry to Purfleet for on-carriage by truck to Davies Turner's distribution centre near Dartford, where they will be discharged, customs cleared and delivered.' The transit time between Xi'an and Duisburg is approximately 18 days, and an increase to twice-weekly is envisaged, depending on demand.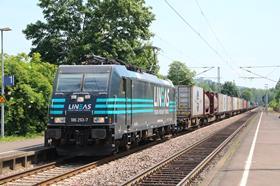 Lineas and PCC Intermodal have launched a regular thrice-weekly Silesia Xpress service linking Genk and Antwerpen with Gliwice in 36 h, with onward connections across Poland. 'This is a very exciting addition to Lineas' network', said CCO Lars Redeligx. 'We can connect goods from Poland to anywhere in Europe via our Green Xpress Network.'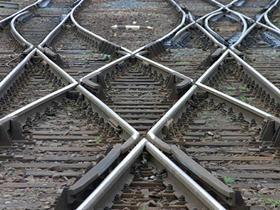 Transfracht has added the Container Terminal Graz to its AlbatrosExpress network of connections between Austria and German seaports.