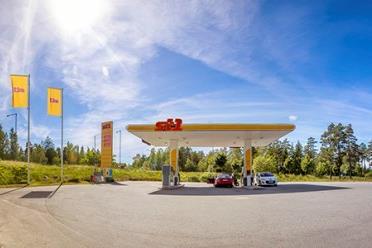 Swedish fuel company St1 has awarded Green Cargo a further two-year extension to a contract to run 10 single-commodity trains a week from its facilities in Göteborg to depots in Jönköping and Karlstad. This is the equivalent of 12 000 trucks/year.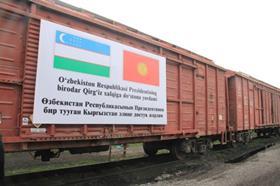 Uzbekistan has sent humanitarian aid to Kyrgyzstan to assist in with coronavirus measures. The train carried flour, food products, disposable protective coveralls, respirators, gloves, goggles, pyrometers and testing systems from the Qo'rg'ontepa district of the Andijon region. Uzbekistan's national news agency UzA said 'co-operation between the countries has been developing dynamically in political, trade-economic, transport-communication, banking-financial, scientific-technical, industrial, agricultural, tourism and other spheres'.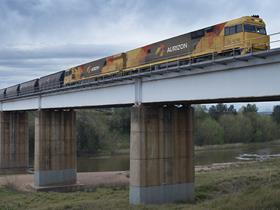 Aurizon has acquired bulk transport, handling, and stevedoring services company Townsville Bulk Storage & Handling, which will be rebranded as Aurizon Port Services. The freight operator said it was looking to expand its operations in north Queensland, where bulk minerals and other commodities from Mount Isa and Cloncurry are railed to the Port of Townsville for export. 'Aurizon continues to have an optimistic outlook for bulk commodity markets within Australia – products that are required to support the demands of the modern economy and a general increase in living standards throughout the world', the company explained when the deal was finalised on March 21.
Russian Railways, UTLC ERA and DB Cargo have launched a China - Europe transit service travelling from Xi'an to Kaliningrad, then by sea to Rostock and rail to Duisburg. A test train left Xi'an on March 25 and arrived in Kaliningrad on April 5 carrying 49 40-ft containers of consumer goods which were sent by sea to the Rostock on the same day. The total delivery time will be no more than 14 days, compared to 45 days by sea. Five trains in each direction are planned for April.
Genesee & Wyoming's New England Central Railroad has leased land to Connecticut Port Authority for handling wind turbine components, in return for the authority agreeing to facilitate rail access for future port business. 'This agreement builds on the completed upgrades to the NECR main line through Connecticut', said NECR President Len Wagner. 'With the pending completion of upgrades to the line in Massachusetts as well, the railroad will be able to handle modern, fully loaded freight cars from the Port of New London to the Canadian border, and from there throughout North America.'
To balance container flows between east and west, Russian Railways has reduced the rates for transiting empty containers from third countries to China by up to 40% from April 1 to August 31. Transport of loaded containers on the China-Europe-China route totalled 28 500 TEU in March 2020, but the shipment of empty containers, mainly from Europe to China, was 1 000 TEU.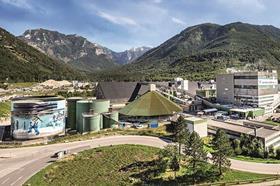 To ensure salt supplies for the food, pharmaceutical and cleaning industries during the pandemic and associated disruption to road traffic, Rail Cargo Group has rapidly significantly increased the number of trains it is operating for Salinen Austria in Hungary, Italy and Croatia.
Jonna Paasonen has been appointed as Vice-President, Freight Forwarding and a member of the group management team at Nurminen Logistics.
Given what it called the 'unfavourable pricing environment' and with the goal of increasing the competitiveness of Russian coal on global markets, Russian Railways has decided to offer the highest possible discount of 12·8% for export coal transport to northwestern ports from March 1 and ports on the North Caucasus Railway from March 17 with a transport distance of more than 3 000 km.
The first container train carrying lumber from Arkhangelsk to China left on April 5. It is expected to arrive at the Zabaikalsk border station on April 15, where the 62 high-capacity containers will be loaded onto Chinese rolling stock for delivery to Fushan. Shipper CJSC Lesozavod 25, plans to send four trains per month along the route.