Russian Railways says there is growing interest in the Russia - Vietnam - Russia International Transportation Corridor launched at the end of 2017, with the export of Russian food including baby food having quadrupled over the past year. RZD Logistics is responsible for organising the supply chain, with its Far East Land Bridge subsidiary forwarding freight across China, and logistics in Vietnam provided by Ratraco which is 35% owned by Vietnamese national railway DSVN. The average transport time from Vorsino to Yên Viên is 24 days.
Turkey's Arkas Lojistik has shipped 60 containers of aluminium electric cable in 40 wagons over 5 500 km to Kyrgyzstan. This was said to be the largest number of containers on the longest train ever used for exports from Turkey and its longest distance for exports by rail.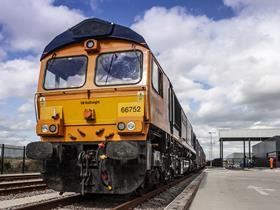 Etex Building Performance has renewed GB Railfreight's contract for the transport of gypsum to the plasterboard producer's factory in Ferrybridge for three years from August 1 2020.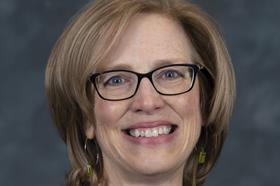 Norfolk Southern Corp has appointed Barbara Paul as Vice-President Human Resources with effect from May 1. She was previously Assistant Vice-President of HR & Diversity.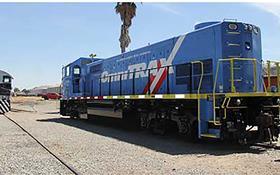 OmniTRAX is the first railway company to join Georgia-Pacific's Point A Center for Supply Chain Innovation, where it will work with other companies, start-ups and academic institutions to develop more productive and efficient global supply chains.