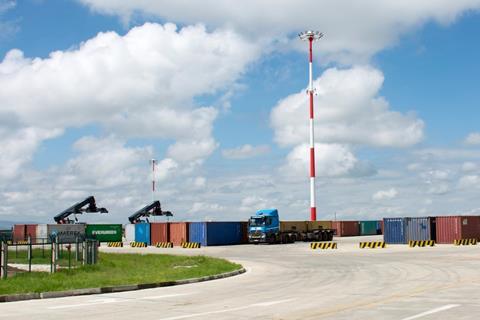 The Rwandan High Commissioner, DR Congo chargé d'affaires and a representative from South Sudan visited Kenya Railways' Naivasha Inland Container Depot on May 12 to see its capabilities for handling freight in transit from the port of Mombasa to their countries. The 45 000 m2 facility has a capacity of 2 million tonnes per annum, and rwill eceive 216 TEU a day on two Madaraka Express Freight Service trains with a journey time of 10 h from Mombasa.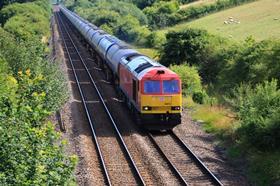 DB Cargo UK and Puma Energy (UK) Ltd have signed a three-year contract to continue the transport of more than 1 million tonnes/year of fuel from Milford Haven and Immingham to terminals in Theale and Westerleigh.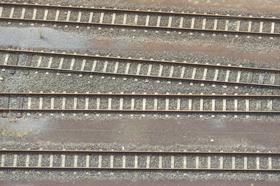 On 4 May ERS Railways launched a twice-weekly train between Bremerhaven and Frankfurt; it now offers eight destinations from Bremerhaven, five from Hamburg and four from Rotterdam.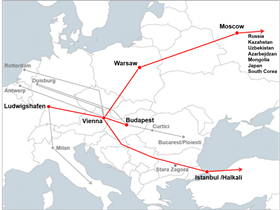 On May 14 Hupac launched a weekly Warszawa – Wien service, with connections to and from Russia and Turkey.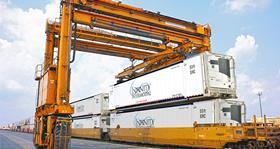 Infinity Intermodal has launched a Salt Lake City - Chicago expedited refrigerated container service, offing a door-to-door time of three days.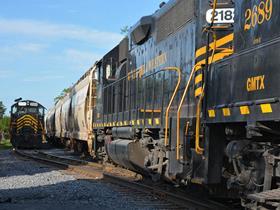 OmniTRAX has extended its Rail-Ready Sites programme to the West Virginia branch of the Winchester & Western Railroad, having worked with the Berkeley County Development Authority to identify an initial six sites suitable for rail-served manufacturing, food and beverage processing, and distribution facilities.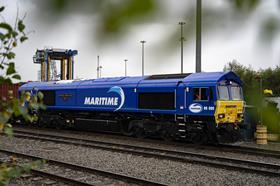 Maritime Intermodal ran services from DP World Southampton to its terminal at East Midlands Gateway over two days to meet growing demand for container storage. The trains were hauled by DB Cargo UK. The service can move up to 74 TEU, and regular operation is planned subject to container volumes.