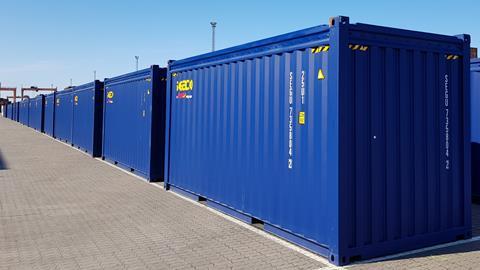 Estonia's Operail has taken delivery of 75 open-topped bulk containers as part of a plan to double multimodal freight volumes to more than 200 000 tonnes this year. 'Multimodal transport increased from 20 000 tonnes to 32 000 tonnes in the first four months', said Urmas Peterson, Head of Multimodal Transport. 'So far, most of the goods have moved in containers belonging to shipping companies. Our new containers allow us to significantly increase the transport of bulk goods and to expand the train schedule as the freight volume increases – where currently two trains run per week, the new containers will make it possible to send out a train every day'.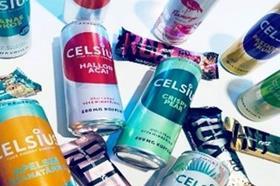 Logent and Scanlog have entered into a transport, warehouse management and distribution agreement with People's Choice, which represents the Celsius and FAST brands in Sweden. Goods will travel on Scandinavian Rail Shuttle trains to Logent's Hallsberg logistics centre for onward distribution, with Scanlog responsible for transport and Logent for transhipment, storage and order picking. 'Warehouse and cross dock from rail in the same terminal is a winning concept for many customers', said Logent Business Development Manager Michael Sköld. 'We reach seven million people within 3 h from our terminal.'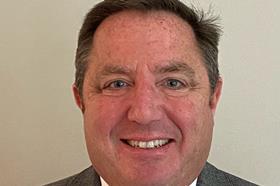 John Walsh has joined the US Short Line Safety Institute in the new position of Director of Hazardous Materials Programmes, developing and deploying training courses in a programme which is supported by a grant from the Pipeline & Hazardous Materials Safety Administration. Walsh was previously Assistant Vice-President Safety & Security with Genesee & Wyoming Railroad Services.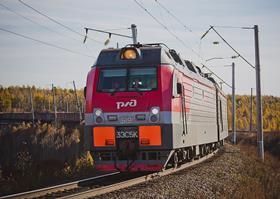 Freight through the Zabaikalsk border crossing between Russia and China increased by 2·5% in April compared to the same period in 2019, despite the pandemic. Traffic from Russia to China totalled 1·34 million tonnes, mainly timber, coal, fertilisers and ore, and from China to Russia totalled 199 400 tonnes, mainly container traffic.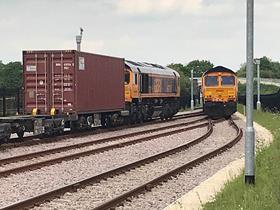 GB Railfreight has appointed Alex Kirk as General Infrastructure Manager. He joins from Network Rail where he worked as Freight Manager in Wales, sponsored freight enhancement projects in the South and was Route Logistics Manager Wessex.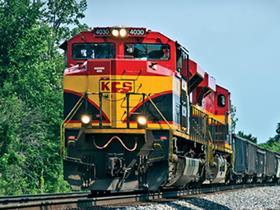 Kansas City Southern has appointed Manny Loureiro as Vice-President & Chief Engineer with responsibility for the engineering departments in the USA and Mexico. He succeeds Vernon 'Buck' Jones, who will retire this summer after a 42-year career with the company.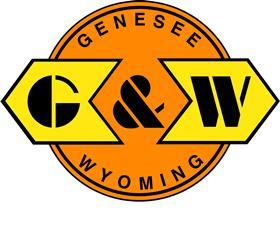 Genesee & Wyoming Inc has announced the appointment of Thomas D Savage as Chief Financial Officer and Sarah A Greene as Senior Vice-President & Controller. They succeed Timothy J Gallagher and Christopher F Liucci who left G&W following its sale to Brookfield Infrastructure and GIC.