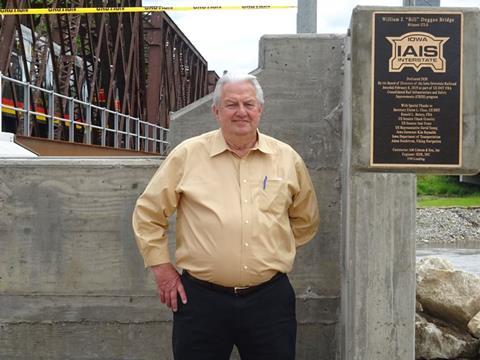 Railroad Development Corp subsidiary Iowa Interstate Railroad opened a bridge over the Raccoon River in Booneville, Iowa, on June 30. Named after RDC executive William J Duggan, the structure west of Des Moines replaces a 119-year-old truss bridge. The Federal Railroad Administration funded half of the cost through a Consolidated Rail Infrastructure & Safety Improvements grant of $3∙5m.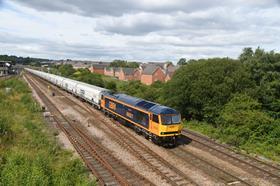 GB Railfreight has awarded DB Cargo UK a three-year contract to maintain 10 Class 60 locomotives and provide in-field technical support. 'At this time of economic uncertainty, it is important for the rail freight sector to work together to deliver investment to support its growth', said GBRf Managing Director John Smith on July 1.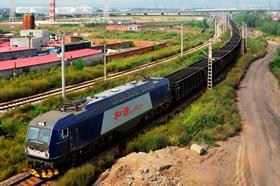 China's new national timetable implemented on July 1 provides paths for 20 096 freight trains per day, including 193 freight trains operating at passenger train speeds, 70 China Railway Express trains and 11 trains running along the River Yangtse.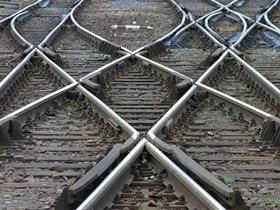 DB Cargo Belgium now has its own licence to operate in the country, having operated under Dutch accreditation since being established in January 2019. DB Cargo Belgium received the necessary Part A and B safety certificates in January 2020 and ran its first train as a locally approved operator on June 14 from Aachen to Erquelinnes on the French border, where it was collected for onward movement by fellow DB subsidiary Euro Cargo Rail.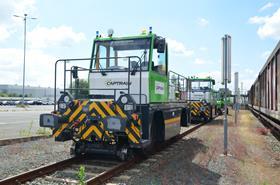 Captrain Deutschland subsidiary Regiobahn Bitterfeld Berlin took over operation of the internal works railway at the Volkswagen electric vehicle factory in Zwickau on June 28. RBB took on four shunting locomotives and 19 staff.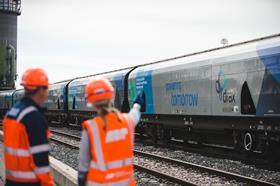 DB Cargo UK has been awarded a five-year extension to its 'hook and haul' contract to operate an average of 60 trains/week carrying biomass from the ports of Immingham and Hull to Drax power station.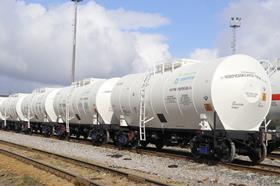 United Wagon Co has delivered 36 tank wagons to chemical manufacturer Khimprom, which will use them to transport sodium hydroxide and similar products. The order was financed through Sberbank Leasing.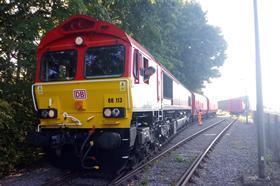 DB Cargo UK is hoping to resume regular services to Tarmac Ltd's Hothfield site near Ashford in Kent. A recent delivery of 1 350 tonnes of sea-dredged aggregates was the first train to discharge at the site for some time