CZ Loko has produced its 1 111th vehicle, an EffiShunter 600 locomotive for Čepro's Loukov oil terminal.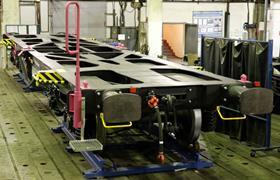 The prototype four-axle 1 435 mm gauge Sgmmns flat wagons designed by United Wagon Co have passed TSI certification testing at Czech railway research institute VUZ, enabling the Russian manufacturer to go ahead with the production of 200 wagons ordered by Polish company Laude Smart Intermodal.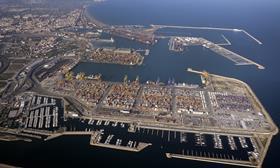 The Valencia port authority has awarded a joint venture of Ardanuy Ingeniería and Gesman a five-month €220 000 contract for double-tracking and dual-gauging between the Poniente and Levante piers. This forms part of the Connecting Europe Facility backed Connect Valenciaport programme to expand rail infrastructure in the area.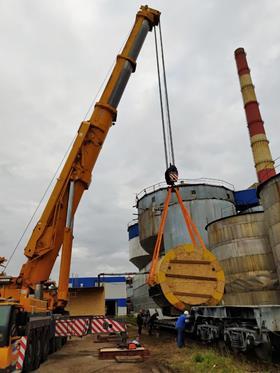 RZD Logistics provided rail and road transport for the delivery of a 110 tonne turbine generator stator measuring 5 640 x 3 960 x 3 960 mm. The abnormal load travelled from Allaguvat to Chemskaya by rail, then by lorry to the manufacturer for repair. After the repair work, RZD Logistics will return it to the installation site.
In early September Transfesa Logistics launched a service moving olive oil from Sevilla and Málaga in Spain to Belgium. The olive oil is moved by road from the various processing factories to the logistics park at Almusafes near València, from where container are moved by rail to the logistics terminal at Dourges in France, close to the Belgian border. The consignments are then distributed in Belgium by road. The service runs weekly, and is part of Transfesa Logistics' door-to-door strategy reflecting the increasing demand in Belgium and the Netherlands for Spanish products.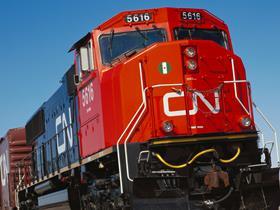 CN has joined the Commtrex Transload Marketplace, offering customers one-stop access to its rail network and its transloading services across Canada and the USA. Commtrex matches shippers with the most relevant transload facilities, providing them with detailed information about each location before connecting directly through the platform to discuss terms.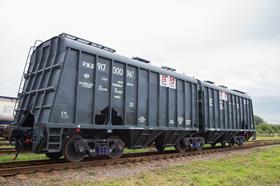 Mineral fertiliser producer Acron Group is the first company in Russia to use United Wagon Co's Type 19-6978-01 six-axle hopper wagons, which are being leased from Logistics 1520. The articulated cars have a capacity of 113∙5 tonnes, more than 50% more than those currently used, and a volume of 160 m³.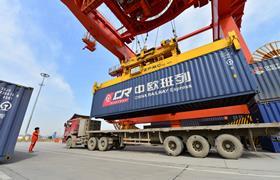 A train loaded with 42 containers of South Korean company LG Group's semi-finished goods and raw materials departed from the Xi'an International Trade & Logistics Park in early September, bound for Sławków in southern Poland with a transit time of 10 days. This is the first special train for LG Group operated as part of the Chang'an China-Europe network of 15 routes from Xi'an to 45 countries.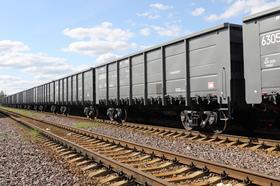 Inorganic chemicals manufacturer Alpina has awarded United Wagon Co a contract to supply 50 Type 12-9853 open wagons in Q4 2020. The first mass-produced modification of a conventional open wagon since the opening of UWC's Tikhvin wagon manufacturing plant, the Type 12-9853 has 25 tonne axleload bogies giving a capacity of 75 tonnes and 92 m3 and maintenance intervals of 1 million km or eight years.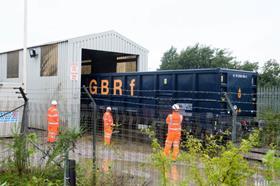 GB Railfreight and Rail Stone Solutions have won two contracts to deliver aggregates by rail to the main construction compounds of High Speed 2 contractors EKFB and BBV.