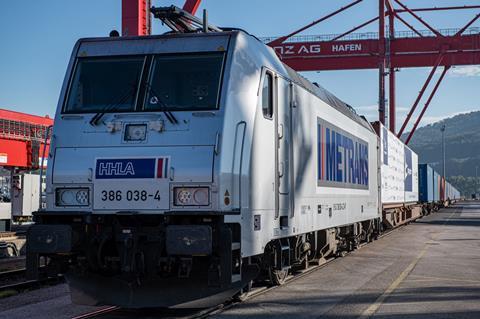 Cargo-Partner has organised a block train to carry 46 containers from Linz in Austria to Qingdao in China for cellulose fibre manufacturer Lenzing. The service set off on October 9, with the containers scheduled to arrive in Xi'an in 16 days for onward delivery by road. 'Cargo-Partner and Lenzing have been working together successfully for more than 10 years, especially in the field of seafreight', said Cargo-Partner owner and CEO Stefan Krauter 'When Lenzing recently approached us due to a short-term increase in demand from China and asked for a reliable transport alternative via the Iron Silk Road, our experienced team immediately set about organising this train.'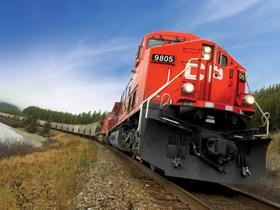 Canadian Pacific has joined TradeLens, a blockchain-based platform for secure and transparent transfer of container shipping documents which was developed by IBM and AP Moller-Maersk. It currently handles more than 700 million events and 6 million documents annually.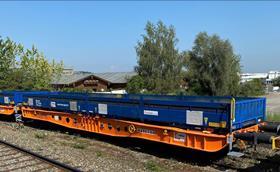 Wascosa has delivered its 500th Flex Freight System modular wagon since the first 10 years ago. The multi-purpose Sgmmns wagon with various superstructures for construction site logistics will be used by Sersa Switzerland. 'Modular freight wagons are today firmly established in the market', said Irmhild Saabel, Head of Business Development at Wascosa. 'In the future, they will account for a substantial share of new purchases made to replace old rolling stock. This will be the case for standard freight wagons, but also for specialist ones.'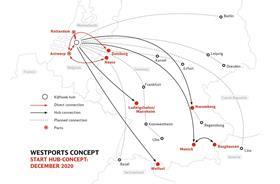 From December, DB Cargo is to offer daily connections from Rotterdam and Antwerpen to major hubs in Germany via Kijfhoe. 'We are constructing the same kind of connections for our customers in Antwerpen and Rotterdam that have proven so successful for many years in other ports like Hamburg', said CEO Dr Sigrid Nikutta. 'The new departures from the western ports alone will take 70 000 lorries off the roads, relieving both infrastructure and the environment.'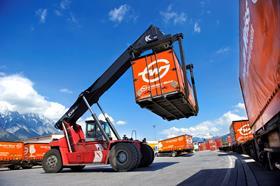 Gebrüder Weiss and ÖBB's Rail Cargo Group have announced a three-year extension to their long-term agreement to operate the Orange Combi Cargo service between western Austria and Wien via Hall, with connections for Romania and Turkey. Integration with services to eastern Switzerland and southern Germany is planned, and the existing wagons are to be gradually replaced by quieter vehicles. 'Over the course of 12 years, we have been able to move some 180 000 lorry journeys from road to rail', said Walter Konzett, Director of Product Management, Land Transport, at Gebrüder Weiss.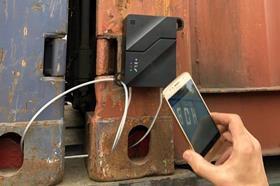 UTLC ERA has operated a full train of 50 containers carrying milk powder and cream subject to Russian sanctions in transit from Poland to Kazakhstan, the largest batch of sanctioned products since the transit services started in March. Electronic seals were placed on the containers after they arrived from Belarus at the Smolensk-Sortirovochny terminal. 'Digitalisation of transport with the use of electronic navigation seals makes it possible to speed up the clearance of goods transportation and minimise the time and financial costs for organising the transport process', said Elena Ignatenkova, General Director of the Centre for the Development of Digital Platforms.