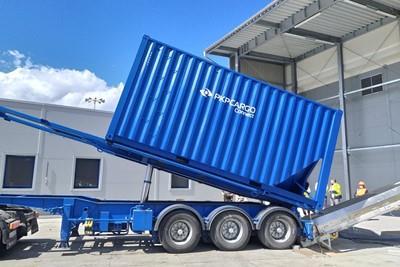 Sugar producer Krajowa Spółka Cukrowa has awarded PKP Cargo Connect a 10-year contract to transport sugar to the port of Gdańsk in 2021-30, using containers to be produced by PKP Cargo Tabor. 'We managed to conclude a long-term agreement on mutually beneficial terms', said KSC board member Tomasz Olenderek. 'We gain stable conditions for the transport of sugar from the sugar factory to the terminal in Gdańsk, our window to global markets, and for PKP Cargo Connect it is a guarantee of work for many years.'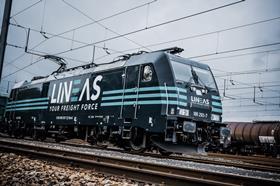 Lineas is expanding its Green Xpress network from December 15 with a thrice-weekly service between Antwerpen, Recklinghausen in the Ruhr, Langweid-Foret in southern Germany and the Combi Cargo Terminal Wolfurt in Austria's Vorarlberg region.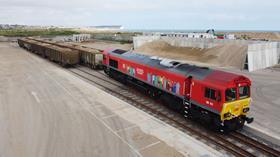 Brett Aggregates has awarded DB Cargo UK a new 10-year contract to transport sea-dredged products from its marine aggregates terminals in Ipswich, Cliffe and Newhaven. 'This new agreement with DB Cargo enables joint plans for further growth in rail freight from Brett marine aggregate terminals and the development of further urban rail terminals in London', said Tom Longland, Managing Director of Brett Aggregates. 'It builds on the significant investment made by Brett in its new marine terminal at Newhaven, capacity enhancements at existing terminals at Cliffe and Ipswich, and the concrete plant at Wembley which will supply the London and South East construction market by rail.'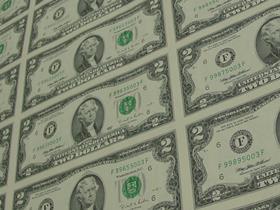 The US Department of Transportation is to expand eligibility and provide more flexibility for a pilot programme to expedite long-term, low-cost loans for short line and regional railways. The Railroad Rehabilitation & Improvement Financing Express programme aims to reduce the time and costs associated with securing loans to modernise ageing rail infrastructure, providing loans of up to $150m for qualified borrowers. 'The modifications being introduced in this iteration combine to form a robust and significant improvement to the RRIF Express programme', commented Chuck Baker, President of the American Short Line & Regional Railroad Association.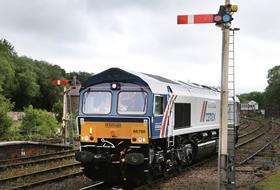 Building materials supplier Cemex has invested more than £600 000 this year as part of a rolling four-year development programme to increase safety standards and reliability at its Dove Holes, Salford, Sheffield, Selby, Crawley and Cambridge rail terminals. 'We have been able to grow volumes and make our service more reliable, which in turn has halved our unplanned outage costs and incidents', said David Hart, Supply Chain Director for UK & France.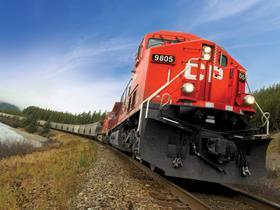 Canadian Pacific moved more than 3 million tonnes of grain in a month for the first time during October, with 3·04 million tonnes moved. This exceeds its previous record for a single month, set in April 2020, by 6·9%, and beat its previous October record set in 2019, by 14·2%.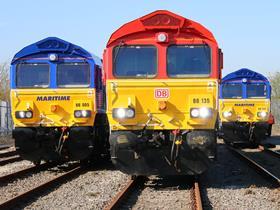 DB Cargo UK has appointed Deb Hardy as its new Chief Financial Officer from January 2021. She joins from Moran Logistics, and was previously at Yusen Logistics (UK) Ltd. The role of CFO at DB Cargo UK became vacant in September, when Andrea Rossi was promoted to Chief Executive following the retirement of Hans-Georg Werner.