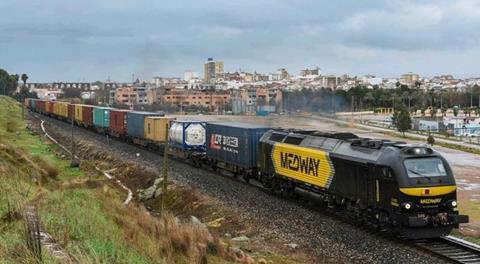 Medway's Madrid – Portugal Magalhães service provided the final leg of what the operator said was the first delivery of a container from China to Portugal by train, using 1 435, 1 520 and 1 668 mm gauges. The box contained 11·7 tonnes of appliances. 'The completion of this service is a clear demonstration of the competitiveness of rail transport and also a contribution to the achievement of CO2 reduction targets', said Carlos Vasconcelos of Medway. 'In addition, this highlights the expansion of our range of operations at Iberian level.'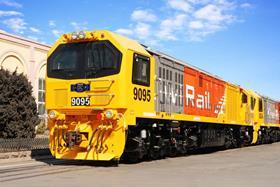 New Zealand's KiwiRail has ordered a further 10 Class DL diesel locomotives from CRRC Dalian. The fifth order will take the operator's DL fleet to 73 locomotives.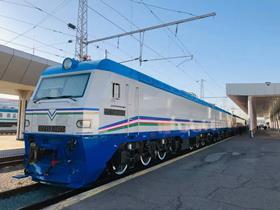 Uzbekistan's national railway UTY has begun putting into service 14 12-axle freight electric locomotives ordered from CRRC Dalian and financed using an US$170m Asian Development Bank loan. The 14·4 MW locos with a maximum speed of 120 km/h are designed to haul 10 000 tonne freight trains in the harsh local climate with temperatures between -40ºC and 50ºC.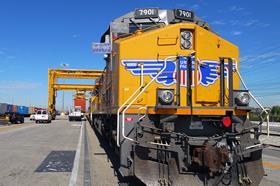 Union Pacific has received approval for its Science Based Targets initiative to reduce greenhouse gas emissions from operations by 26% from the 2018 baseline by 2030. 'Although we move freight in an environmentally responsible way, we will not be complacent about our operations' impact', said Chairman, President & CEO Lance Fritz.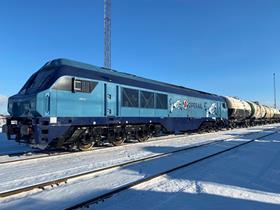 Operail Finland has begun transporting liquid fuels on the Vainikkala – Kotka route on behalf of Oiltanking. The estimated annual volume is more than 1 million tonnes. 'A lot of effort went into paving the way for the co-operation between Operail and Oiltanking, including integrating our data communications and organising full-day safety training. Now it feels like we recruited our own employees', said Oiltanking Terminal Manager Merja Porkka.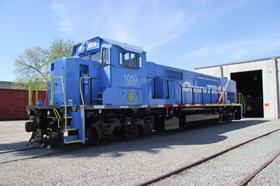 OmniTRAX is working with the city of Sand Springs, Oklahoma, to bring its Rail-Ready Sites programme to the Sand Springs Railway. It is initially marketing two rail-served sites on the 50 km line between Sand Springs and Tulsa which connects with Union Pacific and BNSF.
RZD Logistics and Turkish company Pasifik Eurasia organised the first container train carrying household appliances from Turkey to Russia by rail via the Baku – Tbilisi – Kars corridor. The train loaded with 15 40 ft containers departed from Marşandiz on January 29, with the containers transhipped to 1 520 mm gauge at Akhalkalaki in Georgia for delivery to Vorsino in Russia.
The Spanish transport ministry, infrastructure manager ADIF, València Port Authority and Puertos del Estado have committed a further €20·6m towards the €386·6 m upgrading of the railway between Zaragoza, Teruel and the port of Sagunt. A new branch from a triangular junction on the Barcelona to València main line to the port is being built at a cost of €14·5m, running south of the existing line to avoid an ArcelorMittal steelworks.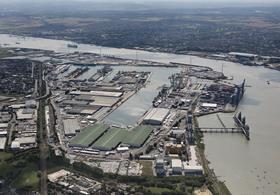 Walsh has signed a 20-year agreement with the Port of Tilbury east of London to create two aggregates hubs to handle Cornish Granite, a by-product of the china clay industry. The first will be a logistics terminal with a washing and processing plant, and the second a rail-linked transport facility.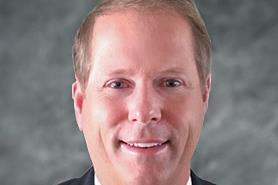 The Norfolk Southern board has elected Hunt Cary as Vice-President Operations Efficiency. He joins from Union Pacific, where he was Vice-President Intermodal Operations.