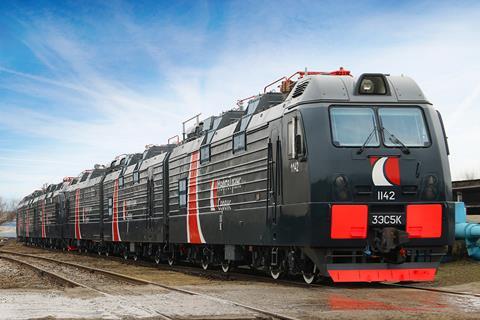 TMH's Novocherkassk Electric Locomotive Works has delivered three 3ES5K Yermak 25kV 50Hz electric freight locos to NefteTransService, with two more of 14 ordered last November to follow by the end of Q1 2021.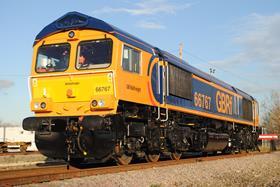 GB Railfreight has signed a five-year extension to its contract with the GRS Rail Services joint venture of Tarmac and aggregates trading company GRS. This covers haulage between Mountsorrel quarry in Leicestershire and an aggregates depot at Wellingborough, and has expanded to include Swinden quarry in North Yorkshire and Tunstead in Derbyshire, plus railheads in Luton and Northampton. The latest agreement covers services from the Peak District to Wellingborough, Luton, Northampton and Peterborough, as well as the redevelopment of the Wellingborough despot.
Serbian freight operator Srbija Kargo has hired six EMD Class 664.1 diesel locomotives from Slovenia's SŽ for use on non-electrified alternative routes while the Stara Pazova – Novi Sad and Novi Sad – Subotica lines are closed for modernisation.
On March 23 JR Freight is to start an intermodal block train service linking the container terminal at Ajikawaguchi with Morioka, a distance of 1 088 km. Operated for Fukuyama Transporting Co, the trains will have 20 wagons each with a capacity of two containers. The use of rail is intended to help reduce carbon emissions and to address a growing shortage of lorry drivers, which is attributed to Japan's ageing workforce, the growth in the number of courier services which require light commercial vehicles, and changing legislation affecting driving hours.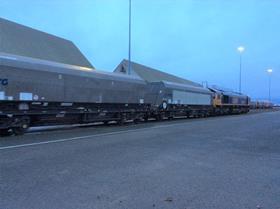 Acting at short notice, GB Railfreight has begun a service from Portbury to Acton in London which will move 90 000 tonnes of aggregate for Aggregate Industries in approximately 60 trains. Consideration is being given to further shipments. 'We are delighted to have been able to work so quickly with support from GBRf to convert a window of opportunity to a practical and commercially sound reality', said Simon Blake, General Manger for Rail at AI.
OmniTRAX has begun receiving shipments from CSX and Norfolk Southern at the Savannah Gateway Industrial Hub developed by its parent company The Broe Group. 'The amazing speed of this build-out delivered well ahead of plan, under these market conditions, is a testament to the shared commitment and incredible collaboration from OmniTRAX, Broe Real Estate Group, Effingham County, the Class I railroads and the Port of Savannah', said A&R Logistics President Chris Ball. 'The port of Savannah is poised to be a key plastics export hub, and our new export operation delivers a strategic facility from which we can best serve our customers' global needs.'
Transfesa Logistics has appointed Anne Sophie Petit as Chief Financial Officer. 'I am convinced that her extensive international experience will help us in the development and implementation of our international growth plans in our main corridors', said CEO Bernd Hullerum.