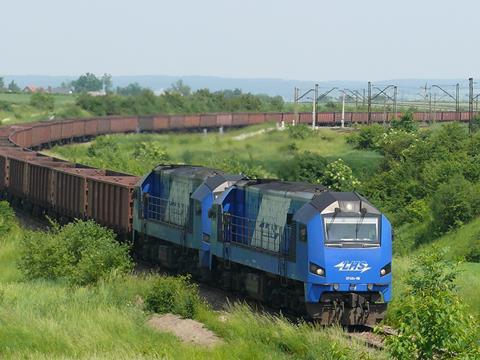 Polish broad gauge railway operator PKP LHS has received approval from the European Commission to co-finance investment in a transhipment terminal at Wola Baranowska worth almost 60m złoty. 'This is another terminal on the broad gauge line, which will increase our reloading capacity and improve the transport accessibility of the Podkarpackie voivodship', commented Zbigniew Tracichleb, President of PKP LHS.
A memorandum of co-operation has been reached for TransContainer services to be included in Railscanner's Railvis digital marketplace which provides information about wagons and locomotives for hire in Europe. Container leasing and immediate calculation of transport costs will be available by the end of 2021. 'We expect that co-operation with Railvis will attract traffic to our iSales platform and help to estimate the consumer preferences of the European market for further setting up the most suitable service portfolio', explained Nikita Pushkarev, Sales & Customers Service Director of TransContainer.
Medway has announced the start of a freight service connecting Yiwu in China with Valongo, Entroncamento and Bobadela in Portugal, offering a transit time of 28 days. The regular operation follows a trial run in February. 'This service was developed earlier this year, in the midst of a pandemic, when we identified that there was this need for a connection', said Medway CEO Carlos Vasconcelos.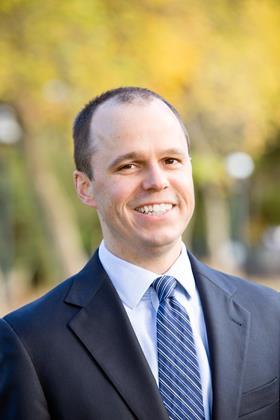 Zachary M Radford has joined the American Short Line & Regional Railroad Association as Assistant Vice-President of Congressional Affairs. 'Zach brings significant transportation legislative experience that will serve the Association and its members well as Congress works to bring a transportation or broader infrastructure bill to the President's desk', said ASLRRA President Chuck Baker.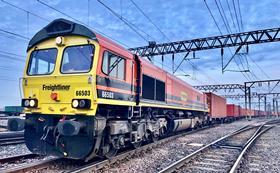 Following earlier track remodelling work at Southampton, port operator DP World has confirmed that its deep-water ports at Southampton and London Gateway are the first in the UK capable of handling Freightliner's 775 m intermodal trains. These are 250 m longer than a typical UK freight train, enabling them able to carry 12 or 14 additional containers.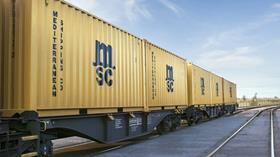 In mid-May, the first shipment of MSC containers was moved from Vostochniy to St Petersburg in Russia using an MSC block train as part of a regular multimodal service linking Asia and Europe, launched in April. The Taiga service combines MSC's intra-Asia shipping network, rail services in Russia and its short-sea feeder network in Europe, offering connections from China, Korea and Japan to locations in northwest continental Europe.