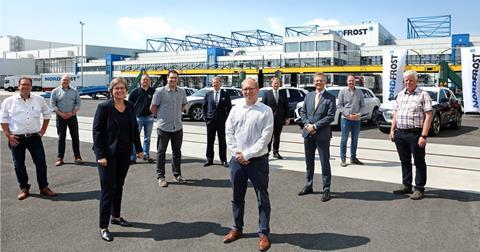 The first train used a 2 km rail connection to Nordfrost's terminal at the North Sea container port of Wilhelmshaven on the evening of June 8, carrying almost 200 new Audi cars for CAT Car Terminal. The site has facilities for rolling loads such as cars, as well as reach-stackers, container storage space and an unloading hall with overhead cranes.

Czech operator Carbosped has leased 35 new Eanos wagons from Ermewa which will be used to transport imported coal from Rotterdam to Ostrava for the steel industry. 'Even though coal mining in Europe is declining, it is still an irreplaceable raw material for the production of coke for steel production', explained Carbosped Executive Director Vladan Koptiš.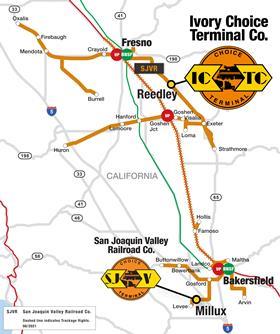 Newly formed Genesee & Wyoming subsidiary Ivory Choice Terminal Co has acquired the Port of Ivory facility in Reedley, California. The industrial park served by G&W's San Joaquin Valley Railroad offers rail-to-truck transloading and storage services for a wide range of commodities, with 4 km of rail infrastructure and a capacity of more than 200 wagons.
Medway has expanded its Spanish fleet with the acquisition of four Class 333 diesel locomotives and four Class 269 semi-permanently coupled twin-unit electric locos, adding to the six locos it already operates in Spain. 'These locomotives are part of our growth strategy as a comprehensive logistics operator at the Iberian level', said Medway President Carlos Vasconcelos.
ÖBB Rail Cargo Group and TCDD's Pasifik Eurasia have formed a partnership to develop rail freight between Europe and Azerbaijan, Kazakhstan, Uzbekistan and China via the Köseköy Terminal to the east of Istanbul. Pasifik Eurasia will be responsible for services in Asia, and ÖBB RCG for the European activities.
ČD Cargo is taking delivery of a second batch of five CZ Loko Class 744.1 EffiShunter 1000 Bo-Bo diesel locos ordered in December 2020. The operator also intends to modernise an additional 30 Class 742 diesel locos as Class 742.71 EffiShunter 1000M, with the long term aim of having a fleet of up to 110.
Alstom has obtained authorisation for the operation of Traxx DC3 locomotives in Poland; Akiem has ordered seven for delivery in the coming months.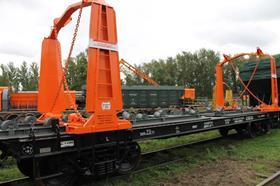 Sinara Transport Machines' Remputmash plant has supplied Russian Railways with 125 PM-820 platform wagons fitted with its own design of removable equipment for transporting assembled track panels. 'Increasing the scope of competencies is one of the primary tasks of our company', said Dmitry Morichev, acting Executive Director of the factory in Yaroslavl.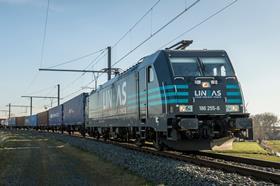 Lineas has launched a five times a week direct intermodal connection from Gent to Milano Segrate, building on its services from Antwerpen, Zeebrugge and Moerdijk. 'The decision to connect Gent and Segrate is driven by extensive customer insights and a deep understanding of supply chain flows to and from these regions', said Sales Director Matthias Herrebosch.
CSX Corp has appointed of Mark K Wallace as Executive Vice-President focusing on special projects and initiatives supporting the President & CEO. Kevin S Boone has been named Executive Vice-President of Sales & Marketing, and Sean R Pelkey becomes Vice-President & Acting Chief Financial Officer.