Aurizon has signed a six year contract to provide rail haulage and maintenance services for CBH's Western Australian grain harvests, with options to extend to 10 years. This month Aurizon will begin hauling grain from regional collection points to export terminals at Geraldton, Kwinana, Albany and Esperance. Aurizon will use 10 trains owned by CBH, and three of its own, and will upgrade maintenance, yards and operational facilities at Forrestfield, Narngulu, Merredin, Albany and Wagin and reopen the Avon maintenance facility.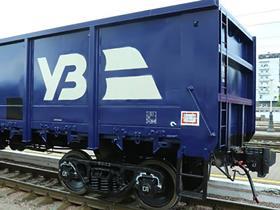 President of Ukraine Volodymyr Zelenskyy has a signed a law ratifiying a framework agreement with France for the renewal of Ukrzaliznytsia's electric freight electric locomotives fleet. UZ is planning to purchase of 80 dual system and 50 single system locos from Alstom, with significant localisation of production in Ukraine. The order would be financed from the state budget and external borrowing, with UZ covering 15% of the cost. France would provide a €350m loan, and Bpifrance Assurance Export would a €400m guarantee.
Rio Grande Pacific Industrial Rail Services is to provide shunting and transloading services for the RCR Hempstead Rail Park in Hempstead, Texas serving the West Houston area and the RCR Taylor Rail Park in Taylor, Texas, which serves the greater Austin and central Texas area.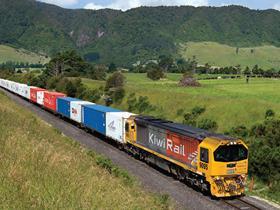 KiwiRail has awarded Hyundai Mipo Dockyard a NZ$551m contract to supply tow train and road vehicle ferries for the Interislander service. The first will arrive in 2025 and the second in 2026. Rail freight capacity will triple, with each ship able to carry 40 60 ft equivalent wagons.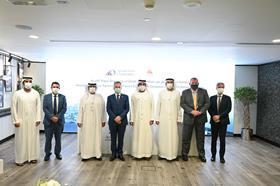 Etihad Rail has signed an agreement to provide rail freight services for Western Bainoona Group, carrying 4·5 mtpa of construction materials on 643 trains/year from sites in Fujairah to logistics hubs in Industrial City of Abu Dhabi and Dubai Industrial City. It is one of Etihad Rail's largest commercial partnerships for Stage Two of the UAE's National Rail Project, which is currently under construction.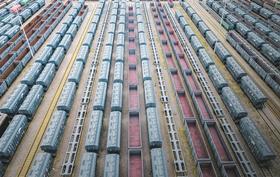 United Wagon Co is to supply Russian fertiliser producer Akron Group with 500 hopper wagons featuring a two-component coating to protect against the corrosive effects of the cargo and with hatches designed to be easy to replace.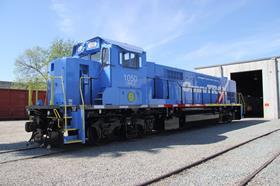 OmniTRAX has designated two Rail-Ready Sites on the 50 km Panhandle Northern Railroad in Texas in partnership with the Borger economic development agency. 'Rail service plays an important role in Borger's economic development and the PNR's convenient connection to the Class I network makes these new Rail Ready sites really attractive for new prospects', said Katie Lingor, Executive Director at Borger Inc. 'Together with our partners at OmniTRAX, we look forward to bringing new high-quality jobs to our community.'