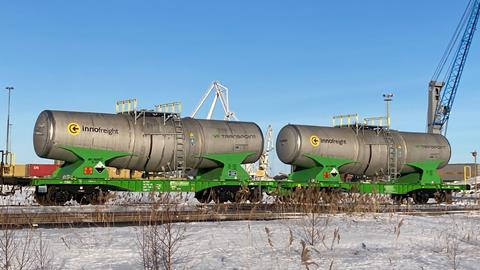 Finland's VR Transpoint has taken delivery of the first of 10 Innofreight AcidTainers for transporting phosphoric, nitric and sulphuric acids on the company's FinnoWagons. These are the first Innofreight containers for hazardous goods; they can carry up to 136 tonnes per double on the route between Kokkola and Siilinjärvi.
Polish leasing company Cargounit has ordered a further five Siemens Mobility Vectron MS locomotives as an option on a September 2021 order for 10. 'We are observing changing trends in the market and are adapting our locomotive fleet as international, intermodal, automotive and chemical shipments increase', said CEO Łukasz Boroń. 'Currently, in the absence of alternative multi-system locomotive platforms approved for the markets where our customers operate, taking advantage of the option to purchase five additional locomotives is a natural choice for us.'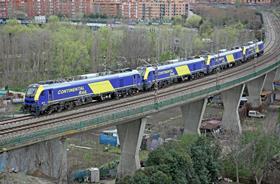 Stadler has delivered four Euro6000 six-axle electric locomotives owned by leasing company Alpha Trains to Continental Rail's depot at Fuencarral near Madrid.
Spanish infrastructure manager ADIF is to invite tenders for a 24 month €26m contract to eliminate telephone block signalling over the 71 route-km between Bobadilla and Ronda on the line to the port of Algeciras, supporting an increase in freight capacity from 28 to 56 trains per day.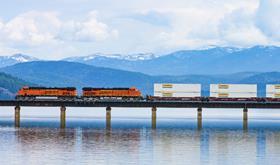 JB Hunt Transport Services and BNSF Railway are launching a joint effort to increase intermodal capacity, with the railway to provide property locations around hubs in southern California, Chicago and other key markets and to increase its wagon fleet. JB Hunt estimates that an additional 7 to 11 million shipments could be converted to intermodal.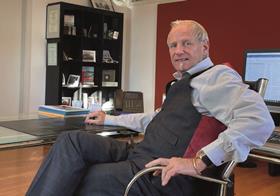 Hans Reinhard is stepping down as CEO & Chairman of InterRail Holding AG Switzerland on March 31 to focus on his role as Chairman of the InterRail Group. His operational responsibilities will be transferred to a newly formed Group Management, with Jürgen Huschka (Executive Director Eurasia), Yuri Kulakin (Managing Director InterRail Service) and Dilshod Suleymanov (Regional Director for Uzbekistan, Tajikistan, Kyrgyzstan & Turkmenistan) jointly responsible for the operational management of the InterRail Group.
On March 21 Hupac launched a weekly intermodal service between the port of Trieste and Busto Arsizio.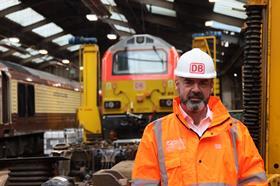 DB Cargo UK has appointed Jon Harman as Head of Asset Management & Maintenance. He was previously Head of Fleet for First Bus, having started his career as an aircraft engineering apprentice in the Royal Air Force.