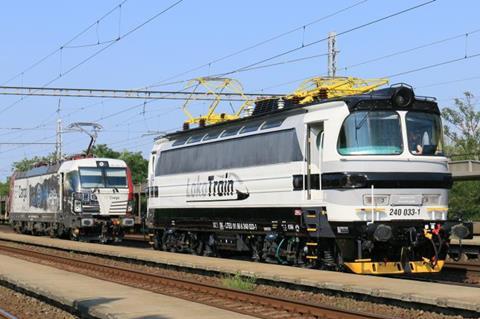 EP Logistic International subsidiary LokoTrain has received a single safety certificate from the European Union Agency for Railways covering operation in the Czech Republic, Poland and Slovakia. 'It has been a long and demanding process involving a number of LokoTrain employees. I would like to thank everyone for their great work', said LokoTrain CEO Ludvík Kobza on May 13.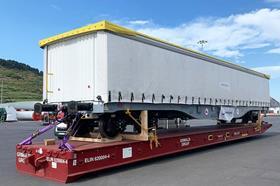 Uruguay's Portren has taken delivery of the first two of 120 wagons being built by Talleres Alegría of Spain for its future open access service carrying cellulose from the UPM pulp mill on the southern bank of the Rio Negro near Paso de los Toros to Montevideo docks.
Anacostia Rail Holdings Co's Louisville & Indiana Railroad has acquired the assets and operating rights of the former Southern Indiana Railway, which ceased operations on a 9 km route in the Louisville, Indiana, area during 2020.'We see this as a way to grow our footprint', said LIRC President John Goldman on May 12. 'The existing track is maintained to FRA Class 1 standards, and we will consider upgrades and rehabilitation dependent on commercial opportunities we can create.'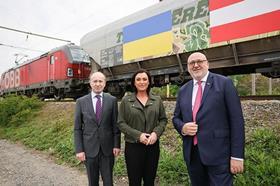 ÖBB Rail Cargo Group has introduced a twice-monthly grain service from Ukraine to Austria, with a 25-wagon train carrying 1 400 tonnes. The first train arrived in Aschach an der Donau on May 6. RCG has long established routes from Ukraine to northern Germany, and in March and April organised 30 trains out of Ukraine carrying a total of 60 000 tonnes of grain for use as animal feed across the EU.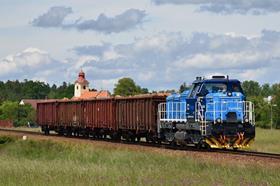 CZ Loko has won a second ČD Cargo tender for the rebuilding of Class 742 diesel locomotives dating from 1977-82 as the Class 742.71x EffiShunter 1000M design. The contract announced on May 13 covers 25 locos with an option for five more, and follows a previous order for 50.
Spanish infrastructure manager ADIF has awarded three 24 month contracts to prepare documentation for the lengthening of loops on various lines to enable their use by 750 m long freight trains. The three are split by geography. The North: Prointec and TRN Táryet (€3·69m); South: Peyco Proyectos, Estudios y Construcciones and Inse Rail (€2·72m); Centre/Northeast: Esteyco and Ardanuy Ingeniería (€2·44m).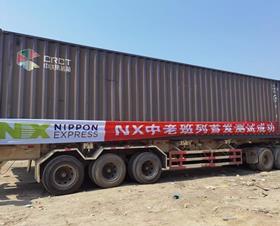 Nippon Express (China) Co has launched a multimodal freight service using rail between Kunming in China and Vientiane in Laos, and then lorry from Vientiane to Thailand and other neighbouring ASEAN countries. The service provides a reliable journey time of five days between Kunming and Ayutthaya in Thailand, the company said, half a day less than by road throughout and with lower CO2 emissions.
The government of Canada has begun consultation on proposed amendments to the Transportation Information Regulations which would require Class I carriers to report 'much more relevant and precise information relating to rail service and performance' to Transport Canada.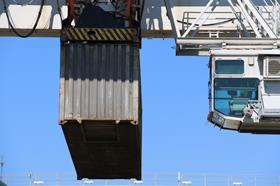 Cargo-Partner's full container load operations handled 15 000 TEU last year, almost 40% more than in 2020, while its less-than-container-load rail transport volumes grew from 66 000 to 110 000 m³. New Silk Road services are currently suspended because of the Russian invasion of Ukraine, with Cargo-Partner offering alternatives using its Adria Express Service between Asia and the Slovenian port of Koper as well as customised charters.
Azerbaijan Railways' ADY Container and Austria's ÖBB Rail Cargo Group have signed a MoU for co-operation to provide intermodal freight services from Europe to Asia via the Baku – Tbilisi – Kars railway or by ship across the Black Sea from the Romanian port of Constanța to the Georgian port of Poti.