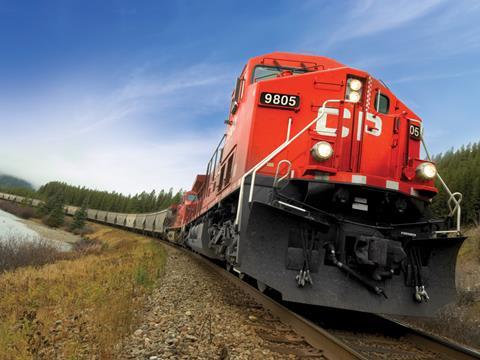 Canadian Pacific has announced a multi-year agreement to be the primary rail provider in Canada for shipping and logistics group CMA CGM. CP said its access to the ports of Vancouver and Montréal and also Saint John via the New Brunswick Southern Railway would enable it to move the majority of CMA CGM's freight from Canadian ports to key Canadian and US Midwest inland markets.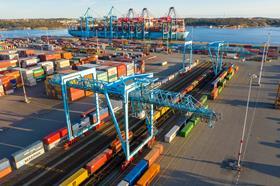 A weekly container shuttle service operated by forwarding company First Row Shipping & Logistics has been launched between Umeå in northern Sweden and the Port of Göteborg. The first train arrived on May 29. 'We see a huge need for this shuttle and we have found goods flows that we barely knew existed that want to utilise it', said CEO Nikolas Rowland. 'The fantastic thing about Umeå in particular is that the goods is so diversified'.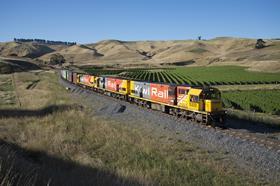 KiwiRail is to procure 29 light-duty locomotives to replace its existing DF and remaining DC locomotives, after the government's 2022 budget confirmed NZ$349·2m of funding to complete the like-for-like replacement of ageing locomotives and specialist wagons. There is a further NZ$312·3m for infrastructure works.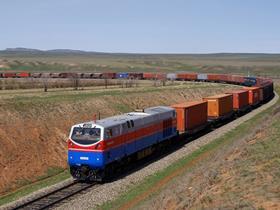 The national railways of Iran and Kazakhstan have signed a MoU to increase co-operation and set tariffs designed to significantly increase transit freight from China to Europe through Iran and Turkey rather than via Russia.
EBRD is considering providing Serbian freight operator Srbija Kargo with a sovereign guaranteed loan of up to €43m to finance the procurement of new locomotives and wagons and the overhaul of existing wagons. This is expected to have a significant effect on the quality and competitiveness of rail freight services, supporting modal shift from road.
Korea Railroad Research Institute has developed a sprung device which can be installed in containers to reduce vibration damage to goods such as electronic products when being transported by rail. Union Technology is to undertake commercialisation.