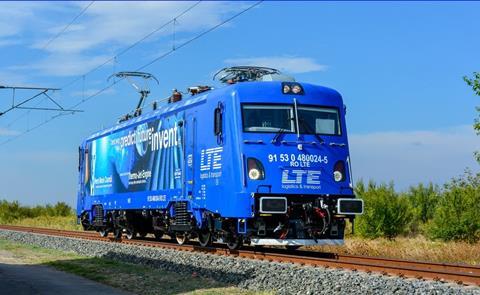 Thales has supplied Romanian locomotive manufacturer Softronic with ETCS and PZB on-board equipment for five LEMA electric heavy freight locomotives for cross-border operation in Romania, Hungary, Slovenia and Croatia. Slovenian company Slovenian company HMH is supplying MIREL train control equipment. Thales said its first ETCS on-board systems project in the region could lead to further business activities in a 'high-potential' market.
RENFE Mercancías has called tenders for the supply of 12 powerful six-axle three-system electric locos with gauge changing capabilities, last mile capability and suitable for use in Spain and France. The budget is €178m including 15 months of maintenance, and there would be an option for six more locos.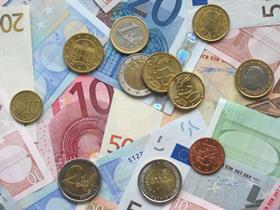 The European Commission has approved a €55m scheme running to the end of 2026 which aims to encourage modal shift from road to rail in Italy by supporting the modernisation of intermodal equipment including cranes, reach stackers and shunting locomotives at container yards on the Trans-European Transport Network.
Nurminen Logistics and Shanghai Way-Easy Supply Chain have formed a commercial partnership to provide logistics services on the Southern Trans-Caspian route between China and Europe, leveraging Nurminen Logistics' operations experience and Way-Easy's local service competences. 'We are gaining significantly more sales power to China, where demand for low-emission rail service is constantly increasing', said Nurminen CEO Olli Pohjanvirta, while Kenda Mo, CEO of Way-Easy Supply Chain, said Nurminen provided access to high-quality China - Europe rail services.
Cement manufacturer Ciments Calcia is using Everysens to integrate and manage its transport information from companies including Linéas, Fret SNCF, Ermewa and VTG to support its aim of switching 60% of its lorry traffic to rail 'We were dealing with a large number of Excel files and had difficulty making sense of them. We had three main problems: ensuring the reliability of the data, leveraging the information in real time between stakeholders and having all the data in one place', said Logistics Performance Manager Nicolas Plouviez.'Thanks to Everysens, I have increased the productivity of my fleet of wagons by 5%. I have saved 30% of my time on the operational management of rail logistics.'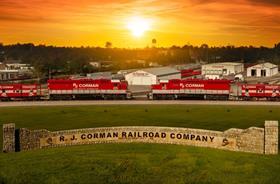 RJ Corman Central Kentucky Lines has been awarded a $7·4m US Department of Transportation Consolidated Rail Infrastructure & Safety Improvements grant to support the Bluegrass Multimodal Freight Improvement Project. This includes construction of a three-track rail-to-truck transloading facility southeast of Frankfort, track renewals with continuous welded rail, turnout automation and modernisation of the yard in Lexington.
On June 16 Nurminen Logistics said it had begun discussions for the loss of up to 19 jobs at its Niirala and Vainikkala offices. The company said decreased traffic in Russia had contributed to the decision. The company is now focusing on international growth markets for rail transport, terminal and multimodal services, and location-independent digital services.