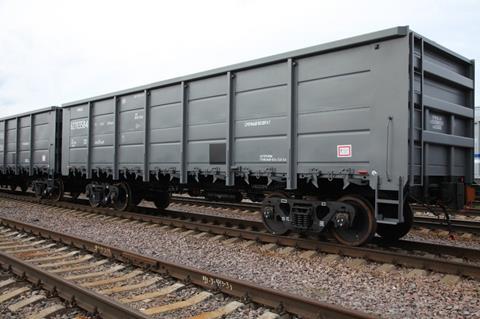 United Wagon Co has signed a memorandum for its Tikhvin plant to supply Ural Mining Group with 5 000 Type 12-9853 open wagons with discharge hatches, 25 tonne axleload bogies and a 75 tonne payload by 2024. CEO Sergey Mazurkevich said UMG manages a fleet of more than 8 000 wagons, and is looking to build up a fleet of its own vehicles.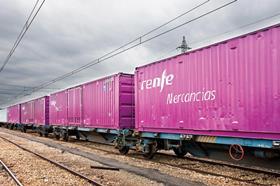 Plans have been announced for a two-stage, €10·5m scheme to double the capacity of the Zaragoza Maritime Terminal inland freight complex in northern Spain, which handled 196 000 TEUs and 3 706 trains in 2021. The three main tracks will be lengthened from 580 m to 1 000 m, and a connection built to the ADIF network to the north of the terminal, reducing the need for shunting moves. The space available for container handling and storage will be increased by 40%.
The Australian state of Victoria's budget for 2022-23 includes A$181m for maintenance of the regional rail freight network, and A$3·5m to extend the Mode Shift Incentive Scheme which supports intermodal terminals and removes the equivalent of 28 000 lorry trips per year.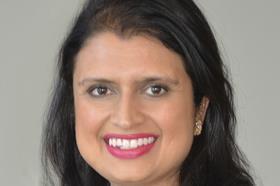 Norfolk Southern has appointed Nabanita Nag as Executive Vice-President & Chief Legal Officer, Jason Morris as Vice-President Law and Wai Wong as Vice-President Labor Relations. 'By bringing our Law, Government Relations, and Audit & Compliance teams together under Nabanita's leadership, we strengthen alignment across these departments as we engage with stakeholders on issues of importance to our company and the nation's economy', said President & CEO Alan Shaw on June 23.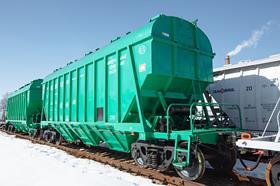 Uralchem has begun a fleet renewal programme by ordering 1 494 Type 19-9835-01 mineral fertiliser hopper wagons from United Wagon Co, and 250 Type 19-1274 hoppers from RM Rail. An agreement has also been signed with Transmashholding for the modernisation of its locomotive fleet, and the introduction of digital systems using machine vision and artificial intelligence.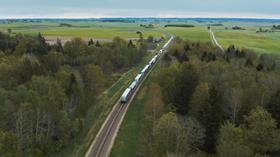 CargoBeamer's transport services and its corporate activities have been certified as carbon neutral by TÜV Nord Cert. CargoBeamer offsets both direct emissions (scope 1 and 2) and numerous service-related emissions from the scope 3 category, including business travel, commuting and the operation of office premises.
On June 20 the European Commission announced that it had approved, under EU State aid rules, a €374m scheme in Italy to compensate rail freight operators, forwards and wagon keepers for the effects of the coronavirus pandemic restrictions between March 12 and May 31 2020.