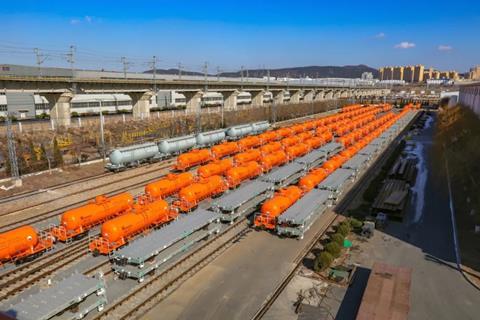 CRRC Qiche has begun delivering more than 200 tank and well wagons for Ferronor's metre-gauge network in northern Chile. The wagons were designed by CRRC to Association of American Railroads standards.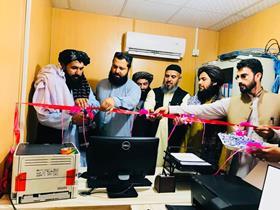 The Afghanistan Railway Authority has begun collecting revenue from the Uzbekistan – Hairatan – Mazar-i-Sharif railway directly, rather than through the Sogdiana Trans subsidiary of Uzbek national railway UTY which operates the 1 520 mm gauge line under contract.
International rail freight company InterRail Europe has opened an operations and sales office in Wien, focusing on eastbound trains to the CIS countries. 'We are sure we can extend our operational and sales reach and assure further stable development for the InterRail Group', said management board member Jürgen Huschka.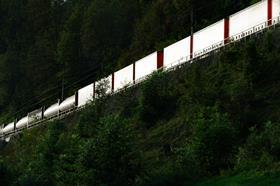 This month ÖBB Rail Cargo Group launched a weekly TransFER connection from Melnik in the Czech Republic to the German North Sea port of Wilhelmshaven, with connections to other terminals in the Czech Republic and Slovakia.
The government of Canada has announced National Trade Corridors co-funding contributions for four projects in Saskatchewan: C$1m to for the relocation of level crossings in Regina; C$13·5m for infrastructure stabilisation work near Eston by Canadian Pacific and Last Mountain Railway; C$1·6m for a CP/Great Western Railway interchange near Assiniboia; and C$2·2m for track remodelling at the interchange between the Stewart Southern Railway and Canadian Pacific in Lajord.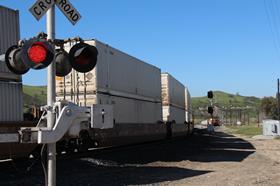 On July 15 the Association of American Railroads said it welcomed President Biden's signing of an executive order creating a Presidential Emergency Board to help railways and their workers settle ongoing national labour negotiations. The PEB will review the parties' proposals and hold hearings before issuing settlement recommendations. Historically, these recommendations can serve as a roadmap for a voluntary agreement.
On July 4 Maritime Transport and P&O Ferries launched a five days a week intermodal service between Tilbury2 and Trafford Park Euroterminal in Manchester, with a capacity of 80 TEU.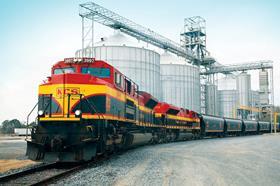 Kansas City Southern has released a 2021 sustainability data update to its sustainability report, For the Long Haul: Delivering Prosperity, Valuing People, Protecting the Planet. KCS's greenhouse gas emissions reduction targets have been approved by the Science-Based Target initiative, with KCS committing to reducing its scope 1 and 2 GHG emissions per million gross tonne-km by least 42% from 2019 levels by 2034; it improved its reportable injury frequency rate, finishing the year with a 6% reduction from 2020; and improved its CDP climate change disclosure score to an A-, landing a spot in the Leadership Level category.