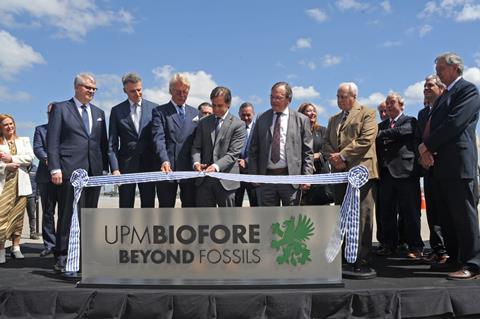 The cellulose and pulp products terminal being developed by UPM at the port of Montevideo as part of Uruguay's Ferrocarril Central project was formally opened on October 5. The ceremony was attended by Uruguayan President Luis Lacalle Pou and UPM President Jussi Pesonen. The terminal has been built at a cost of US$280m and it will be served by 100 ships per year and six trains per day running to and from UPM's pulp mill at Paso de los Toros 273 km to the north.
In early November ADIF awarded a contract to Rover Rail worth €30m for modernisation works on the Ayerbe – Canfranc section of the 138 km single track, non-electrified line which links Huesca and Canfranc. This is intended to eventually form a dedicated freight corridor between Zaragoza and Pau via the currently disused tunnel beneath the Pyrenée mountains. The work will involve track renewals, upgrades to switches and crossings, easing of curves and some remedial attention to bridges and tunnels to improve climate resilience on the line. The loading gauge is also to be enhanced and passing loops lengthened to permit future operation of 750 m long freight trains.
Gothenburg Roro Terminal has been named as the new operator of the rail-focused Arken Intermodal Terminal at the port of Göteborg. The lease agreement comes into force on December 11 and is valid for three years. AIT covers an area of 65 000 m2 and is served by seven rail tracks totalling 3 360 m.
The Spanish government has approved the start of negotiations for RENFE Mercancías to seek a long-term private-sector partner with which to grow the Iberian freight business. The three candidates shortlisted for further talks are MSC, which owns open access operator Medway; Mærsk; and CGM. 'The objective is to offer complete logistics packages to our clients, something which at present we are incapable of doing, and a partner will give us an international presence', said RENFE Mercancías Director General, Joaquín del Moral. 'We already provide international services, but we want this partner to assist us in our expansion programme.'
Canadian Pacific reported on November 3 that it had broken its all-time monthly record for shipping grain and grain products in Canada, moving 3·14 million tonnes in October. This exceeded its previous monthly record set in October 2020 by more than 100 000 tonnes.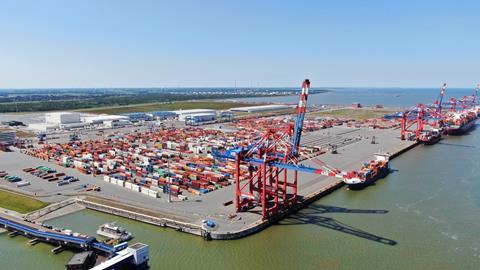 FS Group subsidiary TX Logistik will begin serving the Jade-Weser deep water port at Wilhelmshaven from mid-January 2023 when it launches a service to and from terminals in Nürnberg and Kornwestheim. Further routes to and from the port are planned to be added in the first half of 2023, the company said on November 4. The new links are being facilitated by the completion of electrification and double-tracking of the 70 km line between Oldenburg and Wilhelmshaven.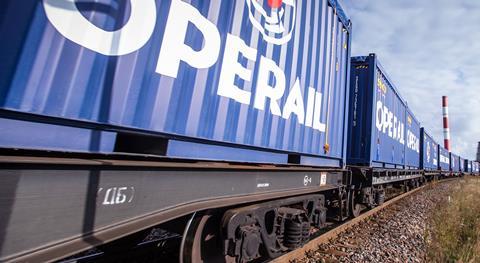 Estonian operator Operail says its volumes have almost halved in the first nine months of the year as a result of Russia's war in Ukraine. The company handled 5·2 million tonnes, 48% less than in the same period in 2021. More than 100 employees have been laid off amid the downturn, which Operail says is a result of 'the sanctions of Estonia and the European Union against the aggressor countries, which stopped the transit of Russian fertilisers and Belarusian oil products through Estonia.