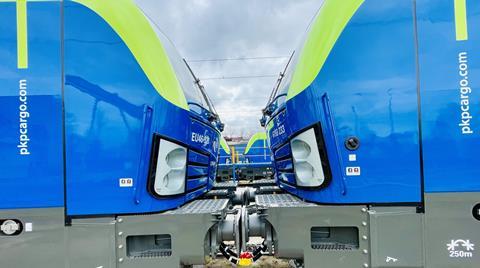 PKP Cargo has taken delivery of five Siemens Mobility Vectron MS locomotives ordered in 2022 as an option on a September 2015 contract, taking its Vectron fleet to 25. The latest locos were ordered to support the operator's strategy of developing international intermodal traffic, and are approved for Poland, Germany, Austria, the Czech Republic, Slovakia and Hungary. The order includes eight years of full maintenance.
Alpha Trains is to lease three Stadler Euro6000 electric locomotives to Low Cost Rail for use on the Spanish 1 668 mm gauge network. Low Cost Rail received funding for the order from the Ministry of Transport, Mobility & Urban Agenda as part of its Sustainable & Digital Transport support programme.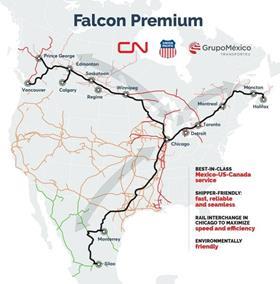 Canadian National, Union Pacific and GMXT have announced the creation of Falcon Premium, a Mexico-USA-Canada intermodal service. This will connect all CN origin points within Canada and Detroit to GMXT terminals in Monterrey and Silao via a 'seamless' rail connection in Chicago. Traffic is expected to include automotive parts, food, home appliances and temperature-controlled products.
Chemical specialist Royal Den Hartogh Logistics has awarded Metrocargo Italia a contract to transport tank containers by rail between Mortara in Italy and Miramas in France. FuoriMuro Impresa Ferroviaria provides traction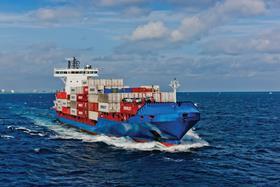 Maritime, energy and logistics company Crowley is to launch an integrated sea and rail service between Mexico, the US Midwest region and Canada. It will use its new shipping route from Tuxpan, Mexico, to Mobile, Alabama, and Canadian National rail services. This avoids inland transportation congestion at the USA-Mexico border, and uses five to six times less fuel per tonne moved than road transport .
Canadian Pacific Kansas City has announced a new multi-year agreement to provide Schneider National Inc with an intermodal transport services connecting the USA and Mexico from mid-May. 'Our team is eager to deliver truck-competitive services to Schneider on our newly-created, cross-border single-line network from Mexico into the United States', said CPKC President & CEO Keith Creel on April 21. 'For many years, we've built trust with customers through our industry-leading east-west services across Canada and the northern USA. We look forward to expanding that success to the vital north-south trade corridor on the newly-combined CPKC network.'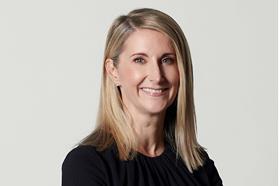 Aurizon's General Manager Iron Ore & Bulk West, Anna Dartnell, has been appointed Group Executive Bulk. She succeeds Clay McDonald who has left the company.
Altaiwagon is to supply more than 1 500 Type 15-2167-01 tank wagons to Russian oil transport company Railgo between May 2023 and the end of 2024. The new design was certified in March, and provides a capacity of 69 tonnes or 86·5 m3 with a 23·5 tonne axleload and a service life of 32 years.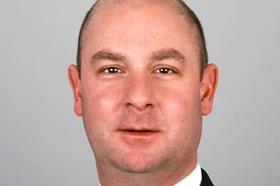 OmniTRAX's parent company Broe Group has appointed Chris Tecu as Senior Vice-President Industrial Development, leading the development of rail-served property in proximity to Broe affiliated railways or industrial parks. 'This new hire is a strategic addition to address a clear market need – the intense demand for paired rail and real estate projects driven from a surge of domestic onshoring activity', said Broe Real Estate Group CEO Douglas Wells.